Home
›
Fiji Vacation Packages
Fiji Vacation Packages
Which are the best Fiji vacation packages? Discover Fiji holiday packages here, from honeymoon to family packages. Find which suits your much needed getaway trip.
The Fiji Vacation Packages contents: 
• Packages defined
• Typical package
• Popular Styles
  - Romantic Getaway
  - All Inclusive
  - Family Packages
• Latest packages
• Visitor Experiences

In Fiji, various options from booking each part separately to an all inclusive trip can be done. A 'true' all inclusive is a rarity in Fiji and differs to the all inclusive concept in North America. A Fiji vacation package is somewhere in between, usually with various options.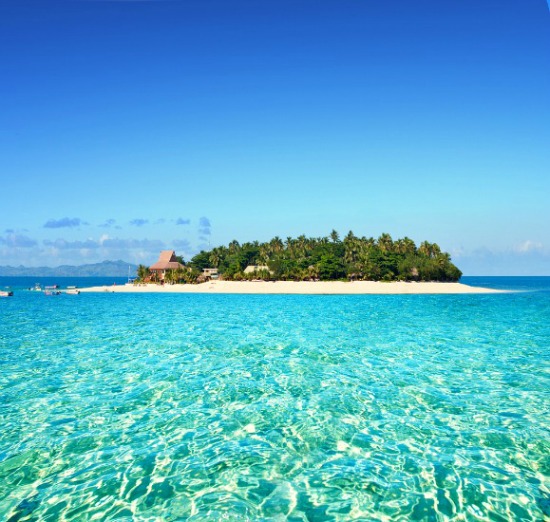 Packages Defined

When you're looking at vacation packages to Fiji, the focus is more on the package once you arrive. And each resort can vary considerably from one resort to the next.
Each resort usually offers something a little different and unique.
Depending on your package/resort, everything can be included (except your flights) for the duration of your stay. That means, while you're there, you can concentrate on relaxing! (an oxymoron, I know ;-) )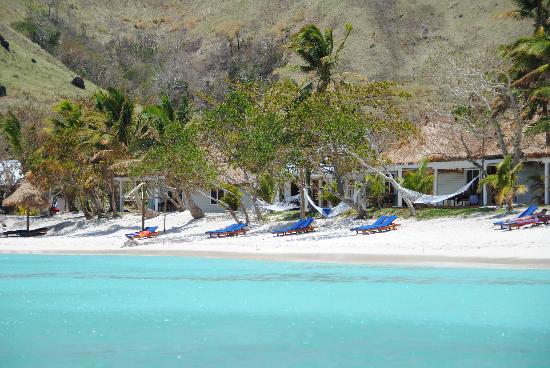 Blue Lagoon Beach Resort Fiji has great cheap packages - photo courtesy of TripAdvisor


Typical Package

The following are aspects which, depending on your package or/and resort, could include:

typically 4-10 day stays
breakfast or all meals
drinks (non-alcoholic)

transfers

non-motorised activities
massage(s)

welcoming basket of goodies (incl.wine or champagne)
Packages at top-end resorts could also include: 
These are the more common ones. Sometimes a resort could offer more in addition, and occasionally something unique to that resort.

Popular Styles

Romantic Getaway

Looking for a romantic getaway? Celebrating your honeymoon perhaps? Fiji is world class when combining romance with exotic island seclusion. If you want a romantic getaway coupled with (pardon the pun) privacy and all year around weather, then Fiji is the choice.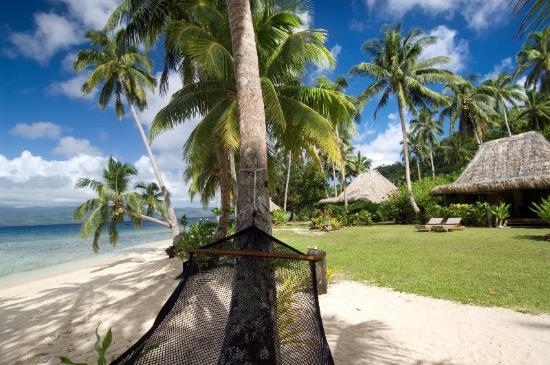 Qamea Island Resort, superb for honeymoons - photo courtesy of TripAdvisor

This is the most popular style of Fiji package. Discover all your need to know about romantic getaway packages on our Fiji Honeymoon Packages section. You'll enjoy the Top 10 Fiji Honeymoon Package List. ;)
All Inclusive

All inclusive is a popular concept in the Americas. However it operates a little differently in Fiji. There are Fiji all inclusive resorts that offer various types of all inclusive, I do use the term loosely here.
In some instances, vacation packages and all inclusive overlap in Fiji. Just the terms that the resorts use are different. Check them both out, and enjoy searching for the perfect one!

Visit our hub Fiji All Inclusive section which has all your all inclusive needs for Fiji. Learn about all inclusive tips to all inclusive Fiji resorts.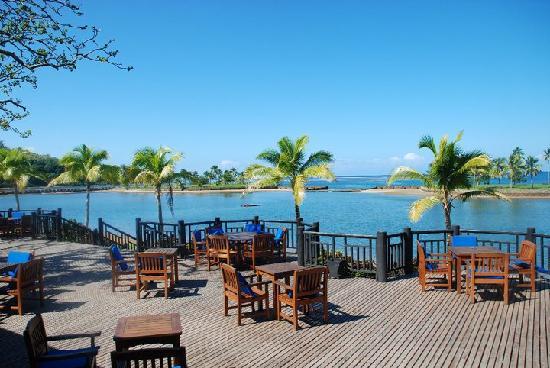 Naviti Resort Fiji has popular all inclusive packages
photo courtesy of TripAdvisor

Family Packages

There is a focus on some resorts to cater for families. This is where your likely to find the best family packages.
The Fiji family packages are still forthcoming on Amazing Fiji Vacations dot com. In the meantime, visit our Fiji Family Holidays section. Have fun checking out the top Fiji family resorts there!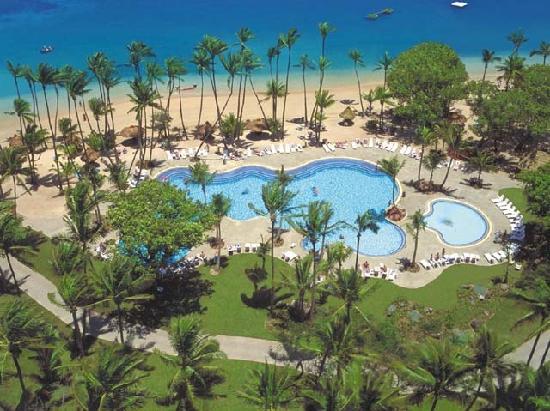 Shangri-La Fiji Resort, great for families - photo courtesy of TripAdvisor


Latest Packages

.
What Do You Miss MOST About Fiji?
Not walking straight out onto the beach or pool is heartbreaking! How I miss my relaxing swim up to the pool bar for my morning coffee.

I know you feel my pain ;-)

What do you miss most? Please share so we all can sympathise!
What Other Visitors Have Said
Click below to see contributions from other visitors to this page...

Zip Line Adventure in Fiji Not rated yet
There are many great things to do in Fiji. Although Fiji is known for it's beaches, it also has amazing rain forests. One fun and exciting way …
Relaxtion by the pool Not rated yet
What I missed most about Fiji was that I loved to laze by the pool. It was a great way to relax and just chillout in the warm summer temperatures and …
Great activities! Not rated yet
The first time I went para-sailing, I was a bit apprehensive to go up. But I felt more comfortable pairing up with my daughter. How exciting it was …

Return from Fiji Vacation Packages page to Amazing-Fiji-Vacations homepage
About Me | Contact Me | Search this Site | Privacy Policy 

By Paul Atkin, Copyright © 2012-2014 Amazing-Fiji-Vacations.Com