Home
›
Nadi
Nadi Fiji
Coming to Fiji? Need to know about Nadi? Find all you need to know about Nadi Fiji here. From accommodation, to what-to-do, to how to do things.

This is the hub Nadi information section, supplying you with all the information you need to know about Nadi. Get to know this town, as you will be coming through Nadi as least twice.

The Nadi Fiji contents: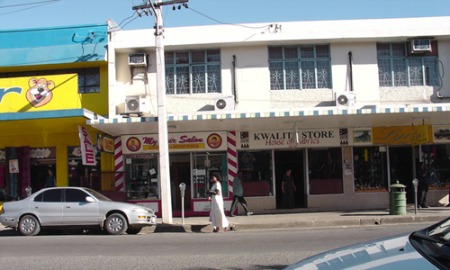 The rustic charm of Main St, Nadi, Fiji


Overview

With around 40,000 inhabitants, it's Fiji's third biggest township. It has a large Indo-Fijian (Fiji Indian) population making Nadi a centre for Hinduism and Islam in Fiji.
It also has a large transient population of foreign tourists which is important as tourism is a big part, the other being sugar cane production, of the local economy. The Nadi region has a higher concentration of hotels and motels than any other part of Fiji.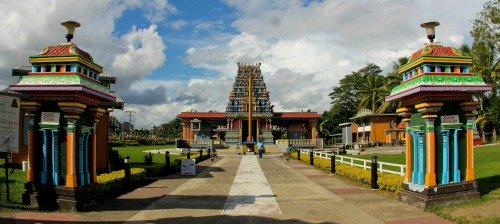 Sri Siva Subramaniya Temple Nadi, Fiji (the largest Hindu temple in the Southern Hemisphere)


Important Information
Remember, Nadi is a hub town which connects you to places you are going to. Most of things you would need to do is on Main St (Queens Rd) in central Nadi. Main St is the street coming down from the 'A Marker' on the map, as it's confusing with Queen Rd seemingly everywhere.
A few things on Main St:
a selection of eateries

ANZ, Westpac, Colonial banks
Vodafone shop
handicrafts stores and markets
travel and tour agencies

-

also

at Nadi airport



internet access - various places including at backpackers

Other important information:
Health Pharmacy - labelled on map on Clay St perpendicular to Main St

Medical Centre - across from health pharmacy, phone: 670 0240
                       - http://www.dsmcentrefiji.com/

Bus Station - labelled on map next to Koroivoli Park
Police - on Koroivolu Ave perpendicular to Main St, phone: 917 / 670 0222
Post Office - Sahu Kahn Rd (not labelled) parallel to Main St
                 - also at Nadi airport
Fiji Visitors Bureau - on Queens Rd before coming into Nadi.
The airport is just north of Nadi and you'll notice coming down into central Nadi a built up area, next to the bottom of the runway which includes accommodation, eateries, and bars plus more.

Map
We suggest to click on the 'View Larger Map' option here, which is also available directly below the map. On the full screen mode, it has more places labelled which makes for easier navigation.
View Larger Map

Nadi International Airport

Nadi International Airport handles 95% of international flights to and from Fiji, and is where you will most likely fly in and out of. Find out what is at Nadi airport, as there might be a couple of things you need to do before heading off. A couple of popular need-to-do's are getting cash out of the sole ATM (ANZ) and jumping on the internet.

Transfers from Nadi Airport

It's a popular question, so here's all the information you need. Land, air, sea, it's all here on our Transfers from Nadi Airport section.


Nadi Accommodation

Nearby accommodation can be grouped into three areas:

5 Things to do in Nadi

It's a popular question with many visitors passing through Nadi either to get to their resort, on a layover, or travelling around Fiji. No nice beaches but there are a few things worth seeing. Visit our 5 Things to do in Nadi section...



Return from Nadi Fiji to About Fiji page

Return to Amazing-Fiji-Vacations homepage
About Me | Contact Me | Search this Site | Privacy Policy 

By Paul Atkin, Copyright © 2012-2014 Amazing-Fiji-Vacations.Com