Home
›
Fiji Activities
Fiji Activities

What Fiji activities are available for my vacation/holiday? Tons. Find out here what array of activities are there to make your getaway just that more enjoyable.

The Activities in Fiji contents:
If you're like me and have trouble being pried away from your beach chair and book, there are some very relaxing Fiji activities that won't put too much strain on your subtle tanned body while on your Fiji vacation.

Fiji Activities


Birdwatching
Fiji offers a treat for bird watchers with rare birds, 100's of species of which 26 are endemic. Taveuni, Kadavu and Colo-i-Suva Forest Park near Suva are particularly good bird watching areas.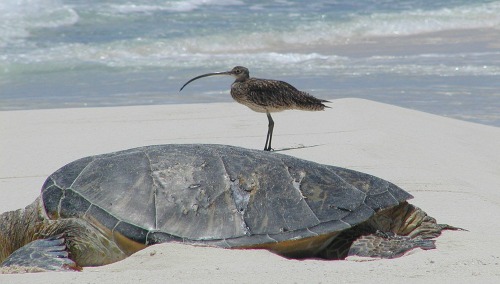 The hard to find Far Eastern Curlew


Cruising/Sailing
A wonderful experience and a fantastic way to explore exotic Fiji from the water. (See our Cruise Fiji section for cruise options, videos, and more).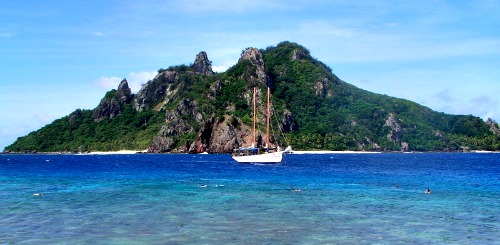 A Yacht at Manu Island, Fiji


Diving
Exotic beaches on land and then there's wonderful sights under the water. (See the Fiji Diving section for videos, Fiji dive resorts, Fiji dive sites and more).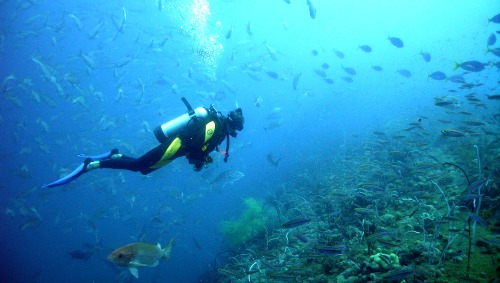 Fishing
Some resorts offer game-fishing tours or boating and tackle. So check for with your chosen resort to see if it's being offered. You cannot just drop your line in as Fiji villages have rights over fishing, so you must inquire.
Golfing
Tropical weather, beautiful scenery, relaxed atmosphere, makes Fiji a golfing paradise. A range of courses suits beginners up to pros, with some of the best golf courses in the world located in Fiji. Visit our golf section for the lowdown.

Helicopter flights
Take a trip to your resort close to Viti Levu or the Mamanucas. Or scenic tours over rainforests, highlands, islands, and reefs. For something really special try extravagant activities such as: heli golf, heli shopping, heli jetboating, and romantic picnics.

Heli'ing past Castaway Island Resort


Hiking
Inquire at your resort about hiking as there are etiquette about wandering/hiking around Fiji. It's culturally offensive to be wandering around unaccompanied as that patch of land your walking on probably belongs to someone. Hiking tours and walks can be organised through your resort.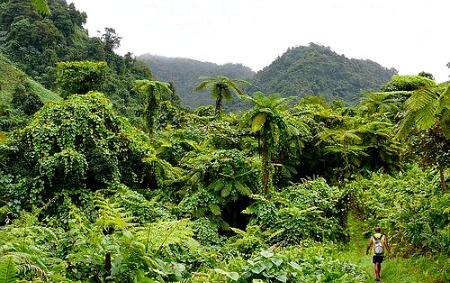 The thick forestry on Taveuni, Fiji


Jetskiing
Resort and location depends on availability. More luxurious resorts will tend to offer it. If you're staying near Nadi, check through your resort/hotel for the 'Island-hopping jetski adventure' offered by Adrenalin Fiji!

Horse Riding
A few places offer horse-riding namely spot areas on Viti Levu and Taveuni. Check with your resort.

Kayaking
Mid-to-top end Fiji resorts offer the use of kayaks as complimentary. Otherwise expect to pay around FJ$20-$30 for half to full day use.

Parasailing
Resort and location depends on availability. Check with your resort.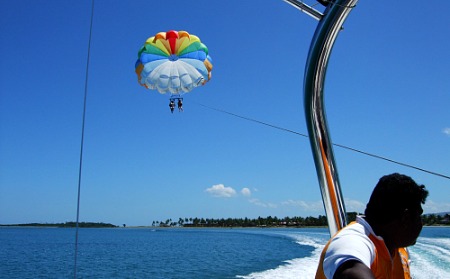 Bamboo rafting and Speed-boating
Spectacular river trips on Bilibili (bamboo rafting) can be had on Viti Levu. As to is speedboat tours which takes you at speed through mangroves.

Snorkeling
If diving isn't quite your thing, then snorkeling is a great way to still view the wonderful underwater delights. It's confirmed that my head is a weird shape as water always seems to seep in.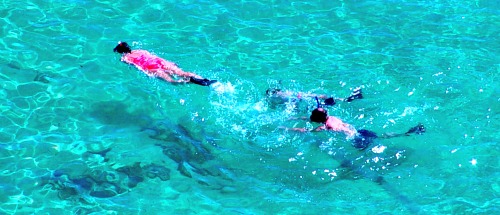 Surfing

Surfing in Fiji is predominately intermediate to advanced levels. The tiny American owned resort islands of Tavarua and Namotu offer exclusive rights to some of the world's most challenging breaks.

Village Tours
Village tours are offered extensively around Fiji, and often offered as part of a itinerary of other tours. The smaller villages, especially on the outer islands, can offer a real genuine feel to a typical Fijian's lifestyle.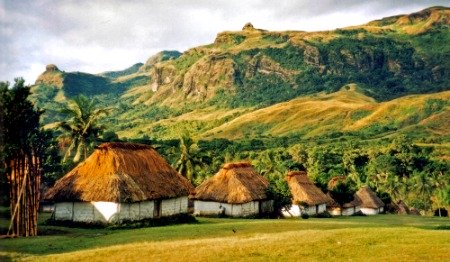 Take a village trip to Navala Village in the highlands on Viti Levu


Wakeboarding
Resort and location depends on availability. Check with your resort.

Waterskiing
Resort and location depends on availability.Check with your resort.

Windsurfing

The place to go for windsurfing (and kiteboarding) is on the pretty 3.5 sq-km Nananu-i-Ra Island, northern Viti Levu.

Ziplining
The forests of Viti Levu is the setting for this thrilling adventure through the jungle canopy. Organise this through your resort on Viti Levu.
Ziplining in the jungles of Fiji


10 Things to do in Fiji

For 10 highly rated suggestions for your exotic stay, visit our 10 Things to do in Fiji section.


Return from Fiji Activities page to Amazing-Fiji-Vacations.Com homepage

About Me | Contact Me | Search this Site | Privacy Policy 

By Paul Atkin, Copyright © 2012-2014 Amazing-Fiji-Vacations.Com