Home
›
Fiji Real Estate
Fiji Real Estate

Want to know more about Fiji real estate? Find out about how to get your dream beach house or tropical piece of land in the exotic Fiji islands.
The Real Estate of Fiji contents:
* This page is but a young pup, and will steadily develop as I've a keen interest in real estate in Fiji!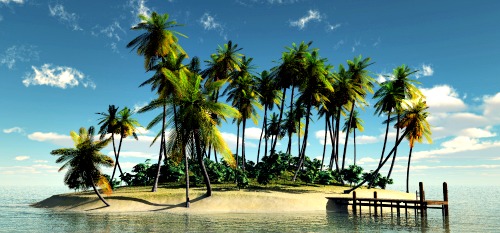 Yes, you can purchase your very own island


Why Fiji?

Since around the 1980's, Fiji has been a popular holiday/vacation destination. In more recent times, people have gained interest in staying in Fiji on a full-time and part-time basis.

This has come about due to it's beautiful beaches, wonderful exotic location as well as:
English being an offical language and widely spoken

tropical climate (and warm water for swimming, snorkelling etc)

low cost of living
world's friendliest people

There is virtually unlimited sports and recreational activities. Underwater too with the diving being world class with it's plethora of underwater delights.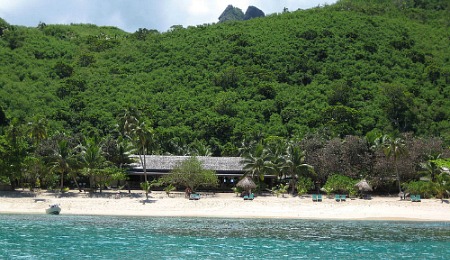 Fiji's location ensures it has warm tropical weather all year round. Just check out the weather forecast to the right... what's the bet it's paradise again today! B-)

Real Estate Options
Some 83% of land in Fiji is native owned and belongs to local communities and villages. 8.3% of Fiji land is freehold and thus available for purchase. The rest is state owned.

Real estate options in Fiji include:
buying freehold
leasing

renting
home swap

You are able to purchase/lease/rent:
As this section of Amazing Fiji Vacations dot com develops, more options will become available in each of the categories.


Where to buy?

Convenience would take you to Viti Levu namely the Coral Coast or Denarau Island. This means close proximity of Nadi International Airport and utilising all the tours and activities on the main island. Of course Suva is there too for the business trip into town or for the private hospital.

The Mamanucas is close to the departure point of Port Denarau and also giving you the iconic Fiji island getaway on the most beautiful islands.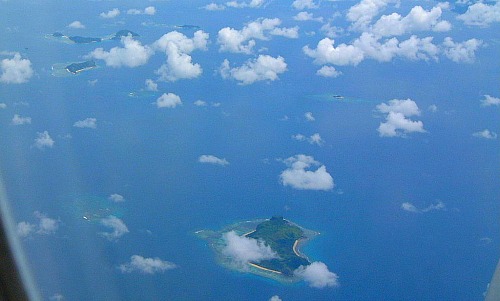 The picturesque Mamanucas with it's white sandy beaches

For the ultimate in privacy and seclusion on remote picturesque islands, the island groups of the Yasawass, Taveuni, Lomaiviti and Lau are perfect.
Benefit
Also, if your lot is situated to nearby resorts, there is a chance of you utilising their amenities including the clubhouse, restaurants, pools and activities.
For more indepth information, visit our Where to Buy Fiji Property section.


Return from Fiji Real Estate page to Amazing-Fiji-Vacations homepage

About Me | Contact Me | Search this Site | Privacy Policy 

By Paul Atkin, Copyright © 2012-2014 Amazing-Fiji-Vacations.Com