Home
›
Getting Around
Transport in Fiji

Want to know your options for transport in Fiji? Find out how to get to your special Fiji resort or how to travel Fiji including to secluded islands!


The Fiji Transport contents are: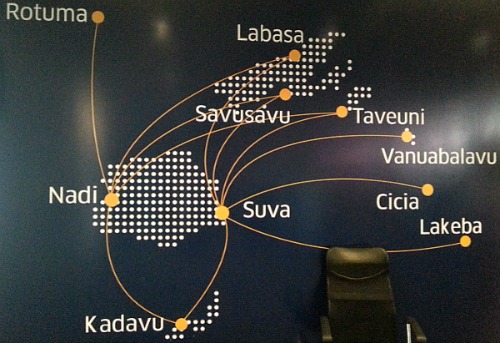 Getting Around Fiji

The ease of getting around Fiji depends a bit on where you are staying. If you're in the more popular tourist areas of:
Nadi (and Denarau)

Mamanucas

Yasawas

Coral Coast

then transport in Fiji is usually a cinch. Outside that, then you'll be getting into more 'real' Fijian lifestyle.
If you've booked through your resort, then chances are you've already booked transport or they've given you directions. Most of the respectable resorts will be featured on this site with directions on how to get there.
If you are or fancy travelling or exploring, then you're also on the right page!


Transport from Nadi Airport

This very useful information can be found on it's own dedicated Transfers from Nadi Airport section.


Domestic Flights (Airlines)

Domestic airline flights operate through Nadi and Suva (the other main airport on the main island). Pacific Sun and Northern Air are your options here.
When will I need a domestic transfer? Most likely when you're staying on an eastern Fijian island (Vanua Levu, Taveuni, Lomaiviti group, or Lau group) and Kadavu. Or if you're heading to the Fiji capital, Suva.

For all the airports in Fiji, visit out List of Airports in Fiji section.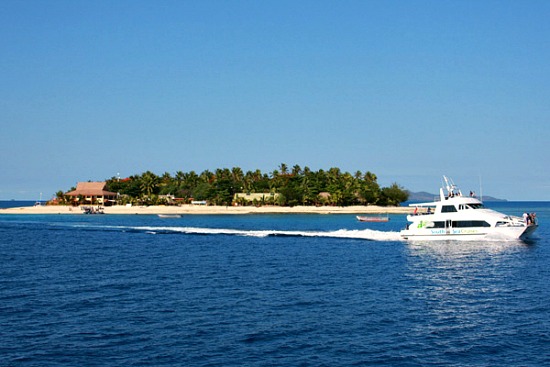 Ferrying to a resort with South Sea Cruises

Ferries/Small Boats

If this isn't your mode of transport to your island resort then a boat trip is definitely worthwhile. Depending on the trip sometimes means some ample time up your sleeve.
Small boats are used if you're travelling along the coasts. The Yasawas, for example, has a daily catamaran which island/bay hops, picking up and dropping off passengers as it goes. The following provide free hotel/resort pick-up and drop-off if you're staying in the Nadi area, except for Sea Fiji.


Western Fiji (Nadi, Mamanucas)

Ferry Services
Departs: Port Denarau
Services the Mamanucas.

Departs: Port Denarau
Goes to the Yaswas via 3 islands in the Mamanucas (South Sea, Beachcomber, and Vomo) 

Departs: Port Denarau
Goes to Malolo Lailai (island) in the Mamanucas for their 3 resorts:

Plantation Island Resort

Musket Cove Resort

Lomani Island Resort
Water Taxis
Departs: Port Denarau
Personal high speed water taxi to Mamanucas and Yasawas, 24 hours

Sea Fiji

Departs: Port Denarau

Services Mamanucas and lower Yasawas with private resort transfers, 24 hours


Tel: (679) 675 0611
Fax: (679) 675 0811
Email: seafijires@connect.com.fj

Website: www.seafiji.net
Eastern Fiji (Suva)

Patterson Brothers Shipping

Departs: Suva

Services Vanua Levu and Ovalau


Address: Suites 1 & 2, Epworth Arcade, Nina St, Suva
Tel: (679) 331 5644


Consort Shipping

Departs: Suva

Services Vanua Levu and Taveuni


Address: Ground fl, Dominion House Arcade, Thomson St, Suva
Tel: (679) 330 2877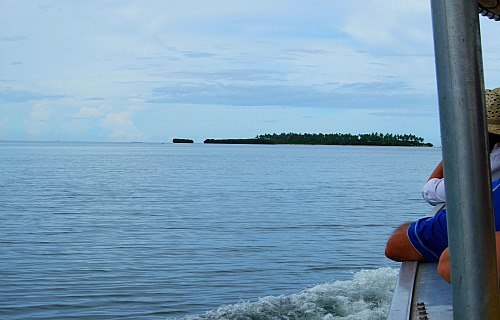 Us arriving at 'Mystery Island' in the Mamanuca Islands


Small planes, Seaplanes, and Helicopters

These types of transport in Fiji really gives you that island feeling! Taking a bird's eye view of Fiji's beautiful islands is quite something, as is your romantic helicopter ride to your couple's-only private resort island!

If you're staying on the outer islands then you will need to use (other than a ferry/catamaran) a smaller aircraft. Transfers take place during daylight. Check with your resort. In some cases you could have the option of a catamaran/ferry, seaplane, or helicopter. Some luxury resorts have their own aircrafts.
Joy rides are also available.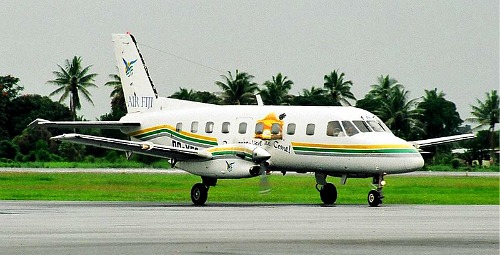 An inter-island mode of transport in Fiji


Fiji Car Hire/Rentals

We have rented a car for the day on 2 separate occasions and visited Suva (capital of Fiji) from Nadi and the other 'city' of Lautoka, amongst other places on the main island Viti Levu.

Exploring outside the resorts is well worth it to experience the real side of Fiji. Take a refreshing roadside pit shop and try out some fruit such as mangoes.
The corn on a cob was quite yummy too. I'll never forget seeing people walking along the road barefoot in the middle of a hot summer day!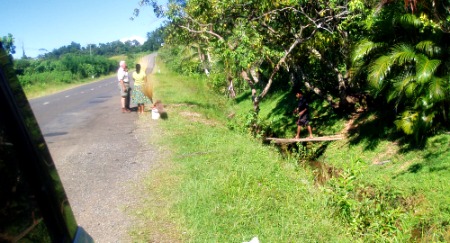 Mum buying a traditional broom roadside

For Fiji car rental options, visit our Car Hire Fiji section.


Other Transport in Fiji Options

Other transport in Fiji options include:
local buses
charter boats
* All can be organised/booked (except local buses) through all reputable resorts.


Fiji Tours

If you've booked any one of the many tours available, they usually come and pick you up from your resort lobby entrance. And after a fun filled time, they'll drop you back off sunburnt and all! It alleviates any transport worries, again relaxation being the common theme in Fiji.
With any Fiji travel experience, it's done in a friendly and easy going manner. Be sure to be ready for the customary Bula!



Return from Transport in Fiji page to Amazing-Fiji-Vacations.Com homepage

About Me | Contact Me | Search this Site | Privacy Policy 

By Paul Atkin, Copyright © 2012-2014 Amazing-Fiji-Vacations.Com