Home
›
Fiji Honeymoon
Fiji Honeymoon

Want the magical honeymoon? Explore and romanticise with these stunning Fiji honeymoon resorts on idyllic islands. It simply doesn't get any better.

Lucky you! This is the hub section for all things relating to honeymooning in Fiji. It's all here, from beach weddings to how to choose your honeymoon resort.
This is your one-stop Fiji island honeymoon shop!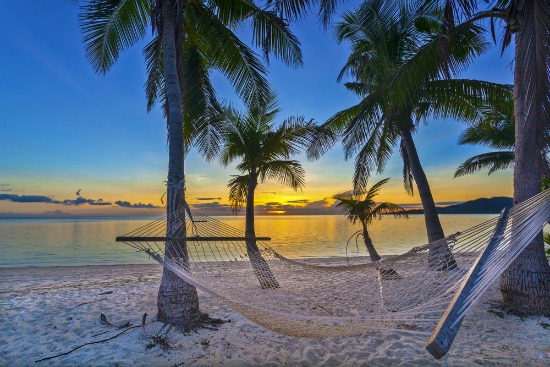 Why Fiji?

The sheer natural beauty of Fiji, coupled with (pardon the pun) the year round tropical Fiji weather is partly what makes Fiji an idyllic destination honeymoon destination. 

The other exciting part, is that Fiji has resorts that are 'adults-only'. That means they are designed specifically with the honeymooning couple in mind, thereby tailoring the whole experience towards romance and privacy. This is where the magic really happens.

Here are some Fiji romantic aspects to get you dreamy: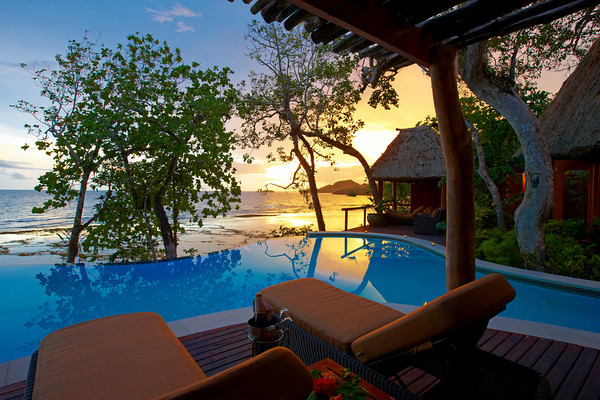 One of Fiji's premiere luxury couples resort, Namale Fiji Resort & Spa


Warm all year round weather (mandatory!)

Stunning beaches with azure water
Adults-only resorts located in seclusion (often on it's own island)

Your beachside bure (hut-style accommodation) is situated to maximise privacy
Delicious variety of cuisine including the fresh seafood caught same day

Honeymoon packages

Wedding packages (wedding on the beach - simple or full wedding)
Natural island beauty including marine and wildlife animals
Cruises (day/overnight/multi-night)
Range of activities including snorkeling, diving, kayaking, and more.


Seclusion

Many of the Fiji honeymoon resorts are situated in secluded locations often on it's own tropical island. These are the pick for romantic getaways.

It's pretty hard to beat having your own luxurious beachside villa. Some even with your own private exotic beach. The day bed on the front deck beachside watching the sunset could possibly only be surpassed by... um... actually it can't!

No day-trippers. These same quality resorts, if on it's own secluded island wasn't enough, don't allow day-trippers to ensure maximum privacy.

Want even more privacy? How can you have more than maximum!? Look out for the option for a picnic brunch on your private beach/atoll, even an uninhabited island. Your resort can make your picnic (with wine/champagne) to take, and drop you off for the day leaving you with just a walkie-talkie.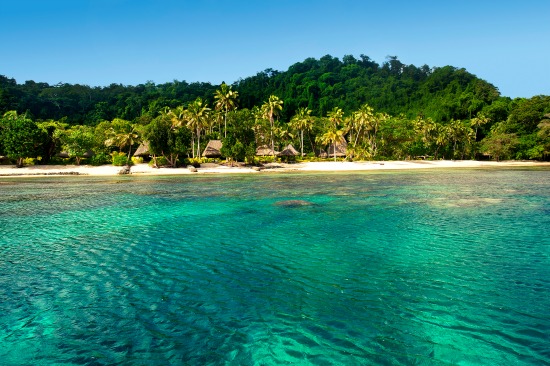 Secluded, intimate, and made for couples, Qamea Island Resort & Spa

Packages
In my 'The Fiji Honeymoon Package Explained' page (coming), I go into how a honeymoon package in Fiji is likely to look at, also what you should be looking for.
A word of caution, every Fiji resort and hotel worth their white sand will have a Fiji honeymoon package of sorts. Everywhere from party budget resorts to huge family resorts to isolated island resorts.
And before you venture off and check the Latest Fiji Honeymoon Packages, the next segment, in my opinion, is the most important aspect for couples looking to have the perfect Fiji romantic getaway you've always dreamt of...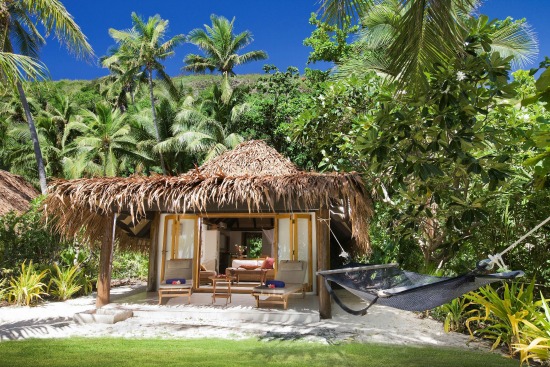 Deluxe beach bure at adults-only Tokoriki Island Resort


Adults-Only Resorts

For me, this is what makes Fiji a stunning honeymoon location. Not only are some resorts situated on remote islands with stunning scenery but they are adults-only and sometimes even couples-only.
There are a plethora of nice resorts all over Fiji that you have to choose from. However, you don't want to take a random punt and end up at a busy family resort or even one that is lacking the amenities that make up the perfect romantic getaway.
How about finding out the most highly rated resorts for couples in all of Fiji?!
Through much research, these are the ones I've found and are featured below. The icing on the wedding cake if you will!
Get ready, these are some of the top tropical resorts for couples, you will find anywhere in the world. Visit our mouth-watering Fiji Honeymoon resorts section.

More Fiji Honeymoon Information!

How was your romantic getaway in Fiji?
Tell us about your once-in-a-lifetime trip! Any suggestions for that perfect place or trip?
What Other Visitors Have Said
Click below to see contributions from other visitors to this page...

Perfect Honeymoon Destination Not rated yet
I would really recommend Fiji as a beautiful honeymoon destination, or just for a romantic getaway. The weather is wonderful and the people are so friendly …
About Me | Contact Me | Search this Site | Privacy Policy 

By Paul Atkin, Copyright © 2012-2014 Amazing-Fiji-Vacations.Com