Home
›
Viti Levu (Main Island)
Viti Levu (Main Island)

You're coming to Fiji, now what? You start and finish your exotic Fiji vacation/holiday on the main island of Viti Levu, where most of Fiji emanates from.
The Main Island contents: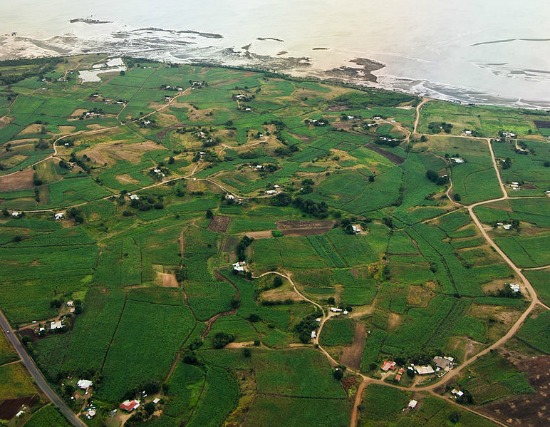 Overview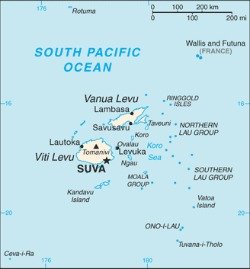 On the largest island of Viti Levu (Great Fiji) is where most of the action happens in Fiji. The main island has 3/4's of the population, and where it's political muscle is flexed from.
It's roughly an oval shape on it's side with a length of 146km and a width of 106km.
However, it's not where you'll find the famed pristine white beaches. Many are disappointed stepping off the tarmac heading straight to Nadi's beaches and finding grey sand. You need to get off the main island for that.

Major Urban Centres

It has the capital of Suva on the east coast, the largest city and an important regional centre of the South Pacific. Suva and it's surroundings has the biggest urban sprawl throughout the exotic island nation.

The west coast though, is where you will mostly familiarise yourself with. It contains Fiji's tourist gateway of Nadi (Nan-di), and Nadi International Airport where you will most likely be flying into.
Just north of Nadi is the 2nd biggest 'city' of Lautoka. An easy visit, 'The Sugar City' gives you a glimpse of urban life in Fiji.


You've arrived, now what?

Maybe you're a first timer or perhaps a regular. Either which way, you're coming through the main island...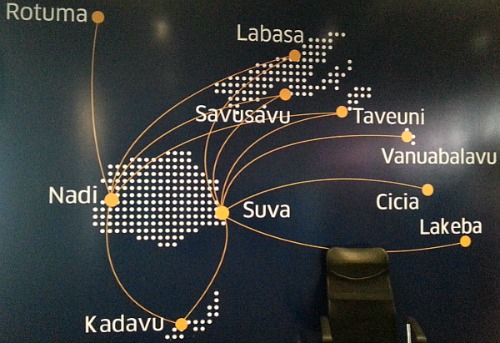 Transfers
Depending on where you are staying, depends on what your next step entails. If you are staying on the main island, around Nadi (including Denarau) is only up to a 20-minute transfer. The resort rich Coral Coast on the south coast is up to a 90-minute transfer.
If you staying off the main island, like in the Mamanuca or Yasawa island groups, you will require an air or sea transfer, maybe even both for a far flung island! Be careful though, as air transfers only happen during daylight.

Upon booking, there should be details on how to get to your much anticipated, white-beached, hammock ladened, dream resort. In case you were too busy tying up loose ends before jet-setting (like packing your swimming costume) then refer to our Transfers from Nadi Airport section.

Getting Around

In 95% of cases you'll arrive with your international flight into Nadi International Airport. Almost exactly half way around the island on the west coast is the capital Suva.
Heading south from Nadi to Suva is Queen's Road, where you'll pass through most of the main islands exotic resorts along the Coral Coast. Heading the less travelled route north from Nadi around the top, is King's Road with only just a small section before Suva still unpaved.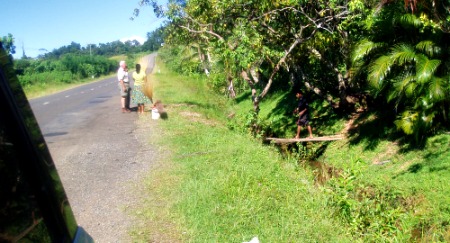 Hiring a car and stopping, along Queen's Rd, to buy a traditional broom


All your tranport options can be found on our Transport in Fiji section.

Accommodation

Staying on the main island gives you the most convenience, as all you will need often is a short land transfer. Because of such, you'll find rates slightly cheaper than the island resorts and also no shortage of sights and activities.
The main Viti Levu accommodation areas:
Western Viti Levu
Southern Viti Levu
Coral Coast (coming)
Pacific Harbour (coming)
Suva (coming)

Map (with accommodation)

(coming)


Return to Amazing-Fiji-Vacations.com homepage

About Me | Contact Me | Search this Site | Privacy Policy 

By Paul Atkin, Copyright © 2012-2014 Amazing-Fiji-Vacations.Com