Home
›
'Island' Vacations
Island Holiday Fiji

Want to know which Fiji islands are best? Explore this complete list of the most sort after islands for your holiday Fiji. From resort islands to the uninhabited.
The Island Holiday Fiji contents:

About
Who does this section apply to? Anyone that wants the true 'island' experience in Fiji.
This page, likely the first of it's kind, gives you the most secluded islands in Fiji available for your Fiji vacation/holiday. They're broken down into 3 categories:
Island Resorts - only resort on the island (possibly a village or two on the other side)
'Genuine' Island Resorts - islands are small enough that the resort covers the whole island
Rent-an-island - whole islands designed to be rented for one party at a time
Yes, this is the definition of a Fiji island experience!
Technically, there's one better... buying your own island. If that's you, then you can bypass this section!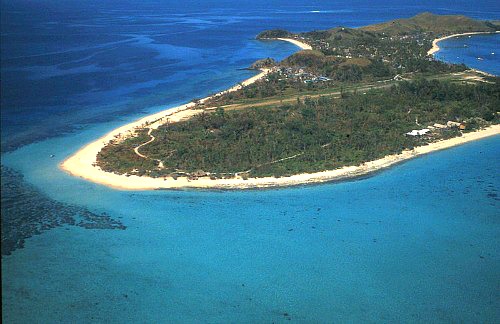 Stunning islands like Mana Island can't make this list. Why? You have to share it with other resorts.
Castaway Island Resort - a wonderful island resort
Can I find my own island?

Most of the land in Fiji is owned by villages or communities. Fijians depend on their land for their livelihood and thus feel a connection to it. Not only is it rude to go onto their land uninvited but possibly against the law. This applies to fishing, surfing, and just wandering in general.
The cannibalism days are over, however exercise etiquette and respect their culture.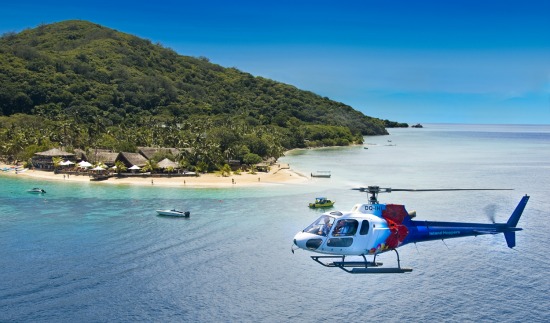 Island Resort

There is no formal definition of 'island resort' so here goes. In Fiji, it's a resort located on a 'small' island. Small meaning there's only a resort(s), possibly village(s), possibly houses, and maybe an airstrip or/and jetty.
This first part, I've only included island resorts that are the only establishment on the island. All the resorts on this list are classified mid-range to top-end. Also, all average at least 4/5-star reviews and you can expect all the niceties of an exotic Fiji resort.
You can't go wrong here.
For this mouth-watering list of truly exotic goodness, visit our Top 10 Fiji Islands Resorts section.


'Genuine' Island Resorts

You probably thought it couldn't get too much better. Well, it can!
How about being the only establishment on the island with the added bonus of, the island being small enough that the resort encompasses the whole island!?
Oh yeah, these are the ones on the front of tropical island postcards. You don't want to miss our Top 5 Fiji Island Resorts section.

Yasawa Island Resort & Spa - Another gem of an island resort


Rent-a-Fiji-Island

I'm sure many have dreamt of this situation... alone (or with your significant other!) on a tropical island in the middle of nowhere, stunning beaches, azure waters, with your own bure (hut). I know I have!
Living out your exotic dream is not only possible, but it's not as pricey as you might think. Check out our Private Fiji Island section.



Return from Island Holiday Fiji page to Amazing-Fiji-Vacations.com homepage
About Me | Contact Me | Search this Site | Privacy Policy 

By Paul Atkin, Copyright © 2012-2014 Amazing-Fiji-Vacations.Com