Home
›
About Me
About Amazing-Fiji-Vacations.com

The Beginning
The story started way before my first trip to Fiji in 2010.
My name is Paul Atkin and as a free spirit would have it, I have lived, travelled, and holidayed in various countries across the globe. And I continue to, to this day.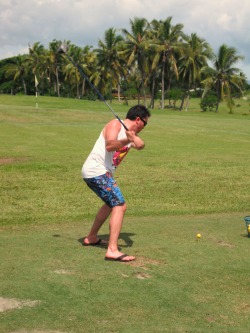 When you've being fortunate enough to experience various countries, cultures, and people, it makes it easier to recognise a place you really love. A place you would really like to spend a lot of your time. A place that automatically resonates with your being...

This was the case with Fiji.
After having relaxing getaways in such exotic places as Australia, New Zealand, Mexico, Hawaii, Vanuatu, Bali, Thailand, Philippines, Malaysia, Japan, Hong Kong, and a few more, I knew Fiji was the place for me.
To use a well worn cliché, I had found paradise!

An information site is born

Yes, that less-than-flattering photo above is of me causing damage on a golfing range on the main island of Viti Levu.

It was soon after this first trip, that I wanted to find a way to spend more time in paradise. What better way than to experience, research then write about Fiji and to share, from an unbiased point of view, how to best enjoy one of the most amazingly exotic island nations on planet Earth.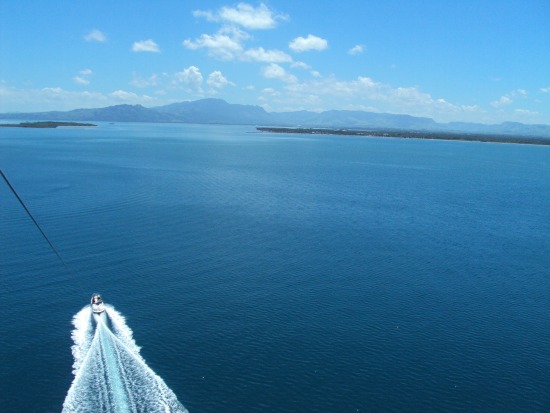 Yes, Fiji looks just as spectacular in the air as it does on the white sanded ground!
As I'm writing this, my site that humbly started in early 2012, is just a year and a half old. Just a tiny way along my journey of showcasing Fiji through my information site.
Today
Fortunately for me, I have found something that I truly love to do. This isn't work for me, work = play! Sooner rather than later, you'll hear me setting up a fixed abode in a remote location in Fiji, using it as a launchpad to continue with my odyssey.
I truly hope you enjoy Fiji as much as I do. And I will help you do so ;-)

See you in paradise!


Return from About Me page to Amazing-Fiji-Vacations.com homepage

About Me | Contact Me | Search this Site | Privacy Policy 

By Paul Atkin, Copyright © 2012-2014 Amazing-Fiji-Vacations.Com