Home
›
Fiji Family Vacations
Fiji Family Holidays

Where to take the family in Fiji? Explore the Fiji family holidays market with beautiful Fiji island resorts specialising in family vacations.

The hub family fiji holidays contents: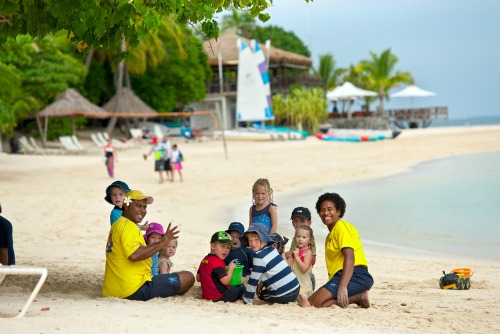 Castaway Resort Fiji is one of Fiji's oldest standing family resorts


The Fiji Family Holidays Market

As stated, Fiji is a destination in the mid-to-high end price range. Fiji's plethora of resorts includes family resorts which cater specifically for family holidays.
You can take your family to a family orientated resort and everything's there for the whole family. If you're looking for a relaxing vacation with the family, this is the best option.
Fiji resorts usually include the following:
located on beach (sometimes on own secluded island)
your own bure (stand alone hut with traditional thatched roof)
pool(s)
restaurant(s)
bar(s)
tours desk
spa
a great range of activities and games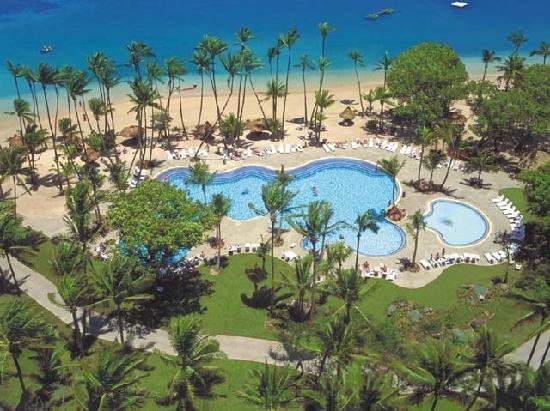 Shangri La Fiji Resort, great for families - photo courtesy of TripAdvisor


Activities & Games

Given that most resorts in Fiji are priced mid-range upwards, non-motorised activities are usually complimentary.
These usually include activities such as: snorkeling, kayaking, sailing, and windsurfing.
If you'd like to do activities such as scuba diving, para-sailing, wake-boarding, jet-skiing, water-skiing, or fishing, you'll generally find they cost extra.
For the kids, there are activities and games especially at the kids clubs, for them to utilise. These could include:
hair-braiding
pool games
board & card games
movies
beach activities 
and more.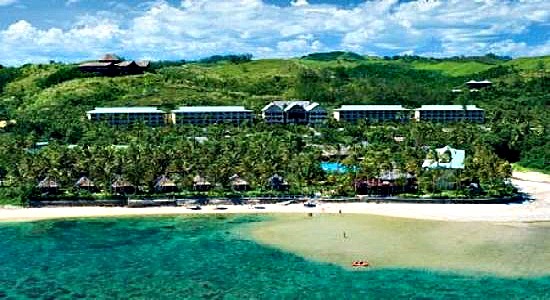 The Outrigger Lagoon Fiji is popular with families - photo courtesy of TripAdvisor


Amenities & Services

Family orientated resorts have the following additional amenities and services:
kids club (ages and operational times vary with each resort)
babysitter/nanny services (for the youngest)
meal deals/plans
recreational activities for kids
Some resorts will have extra services.


The Warwick Resort Fiji, luxurious and great for active families
photo courtesy of TripAdvisor


Baby-Sitting Services

The babysitting service caters for children up to around 2-4 years old depending on the resort. Then for older kids up to around 12 years can attend the kids club. The kids club is often complimentary and occasionally the babysitting service is too. Again it depends on the resort you're staying at.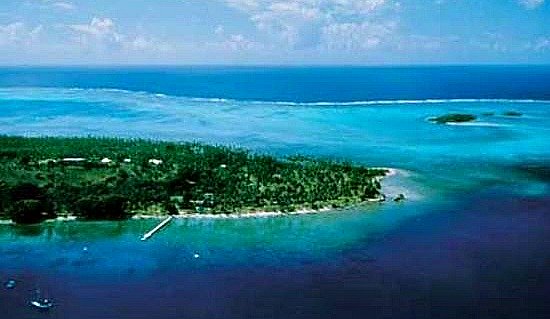 Jean-Michel Cousteau Fiji Islands Resort, great all inclusive family option
photo courtesy of TripAdvisor

Kids Clubs

A kids club is great for the kids. Usually starting in the morning at 9 and sometimes going well into the night, it's a full day! They are supervised through a range of activities and games including water polo, swimming, beach games, face painting, coconut bowling, and many more. It can end with a movie at night too. Don't worry, there's lunch and dinner for them.
They can be kept well occupied whilst you relax!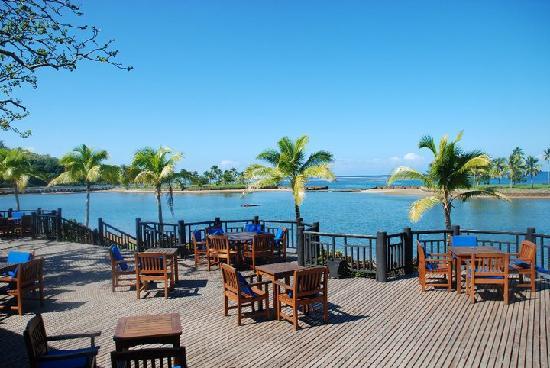 Naviti Resort Fiji, a popular and fun-packed all inclusive option
photo courtesy of TripAdvisor

And what about you, the adults?

You aren't left out. Since the kids often can be looked after from morning to night, that gives you plenty of adult time.

There are plenty of activities and games, as stated on the previous page, including:
non-motorised

motorised sports

spa

adults only pool with the swim-up bar
and more.

Top Fiji Family Resorts

Fiji is a destination in the mid-to-high end price range. Fiji Family resorts are no different.
It's in my opinion for ideal Fiji family holidays, your best bet is to choose a resort that caters specifically for families.
Find out about the Top Fiji Family Resorts here, and you should be well on your way!



Return from Fiji Family Holidays page to Amazing-Fiji-Vacations.Com homepage

About Me | Contact Me | Search this Site | Privacy Policy 

By Paul Atkin, Copyright © 2012-2014 Amazing-Fiji-Vacations.Com