Home
›
Fiji Adventure
Fiji Adventure

Coming to Fiji and have a sense of adventure? Then discover these unique Fiji adventure trips in paradise to soothe the soul.
The Adventures in Fiji contents: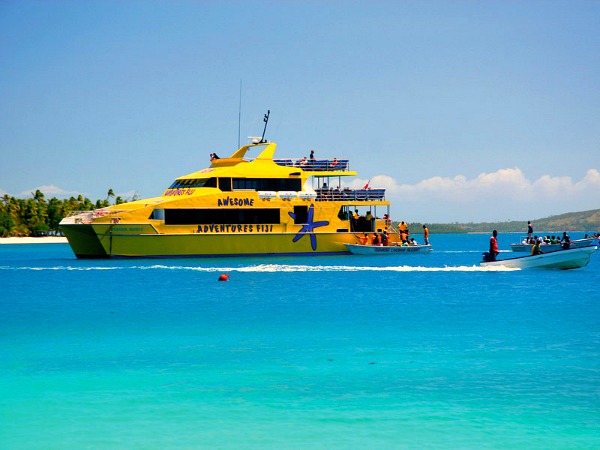 Island hopping the Yasawa Islands with Awesome Adventure Fiji


Island Hopping

You've probably heard the exotic tales of island hopping stunningly beautiful islands in Fiji, picking and choosing which islands and resorts to stay at. Stay a few sun-drenched days, board a high-speed catamaran and choose which exotic island and beach accommodation to stay at next. Could it be too good to be true?
I'm just teasing!
This stunning island hopping adventure is offered by Awesome Adventure Fiji and is popular for good reason. It's a must if you like stunning islands with beachside accommodation, top weather, crystal blue waters, and the freedom to do whatever you like!

Check out the Fiji Island Hopping adventure here.


Jet-Ski Trips

(coming)

Kayak Trips

(coming)

Adventure Cruising

(coming)

Whitewater Rafting

(coming)

Return from Fiji Adventure page to Amazing-Fiji-Vacations.com homepage

About Me | Contact Me | Search this Site | Privacy Policy 

By Paul Atkin, Copyright © 2012-2014 Amazing-Fiji-Vacations.Com