Home
›
Fiji News & Radio
Fiji News & Radio

Want the latest Fiji news? Want to tune into the radio? Find it all out here from paper newspapers, to online news, to radio stations across Fiji.

The Fiji news & radio contents:

Broadcasting Media

Fiji TV

Fiji TV is a publicly traded company and operates a free-to-air channel as well as Sky Fiji and Sky Pacific multi-channel pay-TV services.
Fiji Broadcasting Corporation

The state-owned Fiji Broadcasting Corporation Ltd (FBC) started its first free-to-air television FBC TV on 25 November 2011.

Newspapers
There are 2 national daily newspapers in English currently in circulation.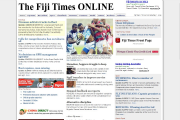 Fiji Times

Fiji Times is Fiji's largest and oldest newspaper in circulation. The daily newspaper has been operating since 1869 and has since moved it's operations to
Suva from Levuka.

Fiji Sun

Fiji Sun is the other national daily newspaper, and has been publishing since September 1999.

*Daily Post

Fiji's Daily Post was a major independent newspaper which operated from 1987 to 2010. Daily Post had newspapers published in several languages across various ethnic groups in Fiji including: English, Fijian, Hindi, Rotuman, and two Chinese newspapers.


Online News

Both the Fiji Times and Fiji Sun have online editions which can be accessed by following the links, above, to it's sections. Other online news outlets are: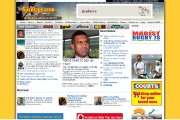 Fiji Village

Fiji Village is an online news service covering a range
of topics. It's also affliated with Radio Sargam.


Fiji Live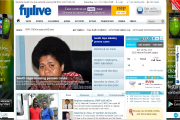 Fiji Live is one of Fiji's largest websites and is an online newspaper and information portal. Fijilive has shifted
it's focus towards infotainment. Amongst others, it has Fijilive Dating, Fijilive Jobs, and Fijilive Real Estate. Fijilive is in English and Fijian.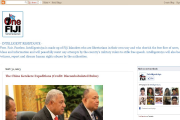 Intelligentsiya
Intelligentsiya is a blog by Fijian journalists reporting
on the human rights situation in Fiji.


Radio Stations

Fiji Broadcasting Corporation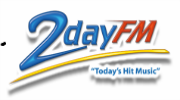 FBC has the following stations:
In English - 2Day FM (Suva 100.4 FM and Nadi 102.4 FM)
In Fijian - Radio Fiji 1 (558 AM)
In Fiji-Hindi - Radio Fiji 2 (620 AM and 98 FM)
Communications Fiji

Communications Fiji Ltd (CFM), which owns Fiji Village, is the largest radio broadcasting company in the South Pacific operating 5 radio stations in Fiji:

FM96 (Suva 96.6 FM) - the latest music
Legendfm (Suva 106.8 FM) - plays 70's, 80's, and 90's music
VitiFM (Suva 102.8 FM) - aims at the 'traditional Fijian' market
Navtarang (Suva 101 FM) - aims at the 'traditional Indo-Fijian' market and mixes music with information

Radio Sargam (Suva 96 FM) - aims at the 'older more conservative Indo-Fijian' market
Other Stations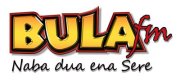 Bula FM (Suva 100.2 FM and Nadi 102.4 FM) -
plays an eclectic mix across most popular genres
Radio Fiji Gold (Suva 100.4 FM and Nadi 94.6 FM) - aimed at the older generation


Return from Fiji News & Radio page to the hub All About Fiji information page
Return to Amazing-Fiji-Vacations.com homepage

About Me | Contact Me | Search this Site | Privacy Policy 

By Paul Atkin, Copyright © 2012-2014 Amazing-Fiji-Vacations.Com