Home
›
Fiji Maps
Map of Fiji
Information Page

Want to find paradise? Explore your way here with maps ranging from the standard map of Fiji to interactive google maps showing you exactly where your secluded bure is!

This is the hub page for all things relating to maps of Fiji.

The content are as follows: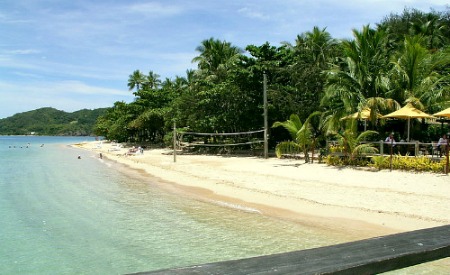 No map needed to get to a beautiful beach like this, they are plentiful.


Fiji World Map

Yes, Fiji is but a speck on the world map. A paradisaical group of specks at that. It's located far out in the south of the world's largest ocean, the Pacific Ocean.  To find out exactly where on our beautiful planet, go to our World Map Fiji page.


Standard Maps of Fiji

Here you will find your normal everyday maps of Fiji. The good 'ol standard maps without the fancy functions such as zoom and place markers. Check out our Fiji map collection here.


Fiji Google Map (and city/town maps)

The iconic google maps is a handy resource. Here on our Google map Fiji page, we have the Fiji interactive map for you to scroll around to find your secluded resort on that isolated island!
Also, here we have maps of the more significant cities/towns. Play around and plan for islands or towns to visit.


Maps of Fiji's islands

Maps of Fiji's islands are split into two groups:

Soon there will be maps of the main islands from the 9 island groups such as Viti Levu (main island), Vanua Levu (the other big island), Taveuni, and Kadavu. When available they will be on our Map of Fiji Islands section.
Google maps on the most popular islands of Fiji, typically being popular resort islands. Check them out here in our Fiji Island Map Collection section.


Physical Maps

Soon, through Amazing-Fiji-Vacations.Com, we will have options for the purchasing of various maps of Fiji. Instances where you would likely to be using a map is, if you decide to rent a car for a road trip (which is highly recommended) and if you are backpacking or travelling around Fiji.


Return from Map of Fiji Information page to the hub All About Fiji information page

Return to the Amazing-Fiji-Vacations.Com homepage

About Me | Contact Me | Search this Site | Privacy Policy 

By Paul Atkin, Copyright © 2012-2014 Amazing-Fiji-Vacations.Com