Home

›
Fiji Maps
›
Map of Fiji's Island Groups
Map of Fiji Islands Collection

Want to know what paradise looks like up close? Discover the 9 main island groups of Fiji with this interactive map of Fiji Islands collection showing you exactly where your hidden resort is.

Fiji Maps Hub Section

In case you haven't already, start on our Map of Fiji Information section as it's the hub for all information on maps of Fiji. From world maps to city maps to google maps, and here island maps.

Fiji Island Groups

There are 9 island groups spread over an area of 1.3 million km² which makes up the Republic of Fiji. Find out more on these groups in our Fiji Islands section.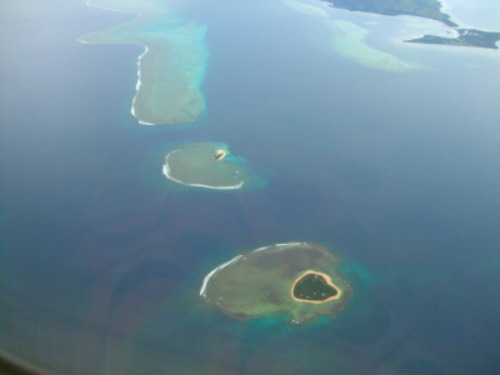 Island/Island Group Maps

There are 332 islands and over 500 islets. Over time we anticipate scores of maps of islands in Fiji, although we certainly don't expect maps of all 332 islands, especially since only around 110 are permanently inhabited. As demand increases, maps will be added to this map of Fiji islands collection.
This section will hold just the map links, to information pages held in other sections.

Viti Levu

The main island of Fiji, the biggest island, with most of the population, with the capital, where you will fly into, and where most of the action happens. (map is forthcoming)

Vanua Levu

The second biggest island although with a significant slower pace of lifestyle than Viti Levu. (map is forthcoming)
Mamanuca Group

The backbone of Fiji's tourist industry and the much photographed, much publicised, and the postcard perfect paradaisical Mamanuca island chain. (map is forthcoming)
Yasawa Group

Just as stunning with less resorts and slower paced. If you keep following the Mamanucas round, you will reach this equally picturesque Yasawa island chain. (map is forthcoming)
Taveuni
Hot, wet, and steamy 'the Garden Island' is a lush rainforest strip of natural wonder with tons of wild flora and fauna. (map is forthcoming)
Kadavu
The wild and rugged Kadavu Island receives few visitors and has minimal amenities. Take a look at the wild side. (map is forthcoming)
Lomaiviti Group

The middle group of Fiji is where modern Fiji started, more specifically on Ovalau Island with the old capital Levuka. (map is forthcoming)
Lau Group

This 60 or so strong island group covers a vast area south west and is Fiji's final frontier. It's proxity to Fiji's neighbour, Tonga, is evident in it's culture. (map is forthcoming)
Rotuma
They consider themselves Rotumans and not Fijian. This far flung isolated island to the north is vastly different. (map is forthcoming)

Return from Map of Fiji Islands Collection page to hub Map of Fiji Information page
Return to Amazing-Fiji-Vacations.com homepage

About Me | Contact Me | Search this Site | Privacy Policy 

By Paul Atkin, Copyright © 2012-2014 Amazing-Fiji-Vacations.Com