Home

›
Fiji Honeymoon
›
Fiji Weddings
Fiji Wedding
Looking to tie the knot? On a beach in beautiful tropical weather? Discover where and how to have your Fiji wedding, your once-in-a-lifetime event in idyllic surroundings.
The Fiji Wedding contents:

With warm weather, stunning beaches, scrumptious island food, and exotic couples-only resorts... start your life together in paradise.


Few places in the world do it better!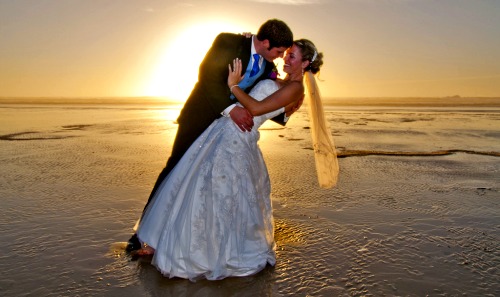 Beach Wedding
A basic wedding could be you, your betrothed, and a priest alone on a secluded beach with minimal trimmings.
A full wedding would include various options such as:
a bouquet
wedding cake
massages
gift basket including wine, fruit, 2 sarongs etc
singers
a choir
hairstyling, make-up, etc for the bride
professional photography and video
romantic beach dinner for 2
3 course dinner for the group
romantic breakfast in bed the following morning
even 4 Fijian warriors to carry the bride on a bridal chair


A traditional Fijian wedding at Turtle Island Resort


Wedding Essentials
There are essentials when dealing with tying the knot in Fiji. Please check with the your resort for planning and legalities and they could even organise it all for you.
Minimum marriage essentials in Fiji:
A Fiji Marriage Licence is legally accepted worldwide
Passports and Birth Certificates required for registration
Divorce papers are essential, if applicable
Must be 21 years of age, otherwise parental consent is required
Same sex marriage is not legal in Fiji

Couples-Only Resorts
There are some Fiji resorts tailor made for couples on romantic getaways. These resorts tend to be/have:
Adults only (no children under 16 allowed)
secluded resorts (often only resort on the island)
intimate resorts (usually only having a maximum of up to 20 couples)
wedding and honeymoon packages
on a gorgeous beach
spa facilities
a range of activities
This means no children grabbing your ankles and no day trippers flocking the resort. Intimate resorts also means no crowds with the secluded location making it easy to find private spots around the island for that 'intimate moment'. Of course stepping out of your private bure straight onto the stunning white sand beach is magical too!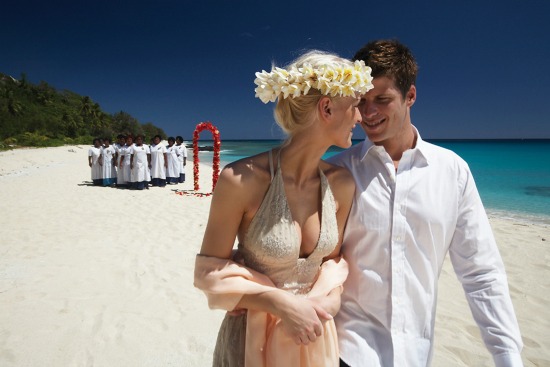 Wedding at Yasawa Island Resort & Spa


Wedding + Honeymoon

Why not combine your wedding and honeymoon?
Done right, this is truly a magical experience. Choosing the right resort will ensure privacy, relaxation, and the best start to your life together.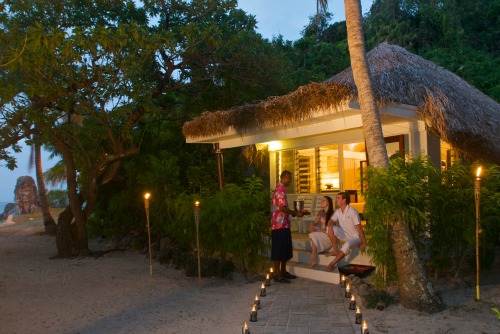 Champagne at sunset on Castaway Island


Honeymoon Wedding Combo Package

Each resort that caters for this combo package tends to have something a little different.
My favourite is the day trip by boat to a private beach on a secluded island with a picnic lunch (with a bottle of wine/champagne) prepared by the resort chef. You can take towels and snorkelling gear and just relax there for the day. Then they come back at the end of the day to pick you back up.
(Honeymoon Wedding combo packages coming)


Return from Fiji Wedding page to Fiji Honeymoon page

Return to Amazing-Fiji-Vacations home page
About Me | Contact Me | Search this Site | Privacy Policy 

By Paul Atkin, Copyright © 2012-2014 Amazing-Fiji-Vacations.Com