Levuka Fiji

Want to visit Levuka Fiji? Explore this charming old capital where modern Fiji first started.  Discover how to get there, where to stay, and what to do.
The contents:

History
Levuka has such a rich and colourful history, it deserves it's own section. This is where modern Fiji was established.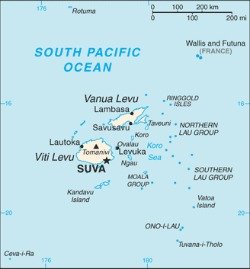 Traders starting arriving around 1806 with the first settler's around the 1830's when it became a whaling centre. By the 1850's, it was a wild frontier town with drunkenness, violence, and immorality reigning. It
attracted all sorts of unsavoury characters from con-men to free-loaders to crooks.
By the 1870's it was in the midst of a short boom having a population of 3000 and 52 hotels to service them. In 1874, Fiji was ceded by Chief Cakobau to the British Empire with Levuka being the capital.
In 1882, the colonial capital moved to Suva,
as it is today. By the end of the 19th century, trade was moving there too.

Today there are remains scattered around Levuka of it's historical past. It currently has a population of around 3,000.


Information

There is one main street in Levuka, Beach St. It runs parallel to the water and this is where you'll find almost everything you need. Just follow your nose.

Beach St includes:
Tourist Information Centre

ph: 330 0356

. Mon-Fri (until 4:30) & Sat.morn.

eateries
banks (Colonial and Westpac) - Westpac has the only ATM in all Lomaiviti

Levuka Hospital

ph: 344 0221



post office
taxi stands
internet facilities

Ovalau Watersports
Others:

police - on Totoga La. off Beach St. ph: 344 0222

Olavau Club (the drinking spot) - Nasu Park, Hennings St off Beach St.

Getting There
Visit our Transport in Fiji section for contact details.
Both Bureta Airfield and Buresala Landing are on the west side of the island with Levuka on the east.  They're serviced by local buses (FJ$5) which takes about 40 minutes, and taxis ($30).

Getting Around

Levuka is small enough to go around by foot. Taxis are available.


Levuka Google Map

We suggest clicking on the 'View Larger Map' here, or directly below the map for the preferred full-screen viewing.

View Larger Map

Sights
You can do all the sightseeing on foot in one day. Levuka is rich in history with historical sites and remains all around. Many are dated back to the 1850/60/70's including shops, churches, homes, and the Royal Hotel.

Poke your nose into the tourist information centre. It's a good starting point offering tours and has an information board with eating and lodging recommendations.
Here are a few to get you started:
Tours - various on offer from village tours to mountain hikes to whale watching

Fiji Muesum

Cession Site - memorial commemorating the handing over to Britain
Sacret Heart Church (established 1858)
199 steps to Mission Hill
Gun Rock - a great view of Levuka, also you can find 'cannonball scars' of where the peak was pounded by American ships in 1849 and 1874.


Accommodation

There are two recommended places to stay. Both are labelled on the map above.

1. Levuka Homestay - Levuka Homestay constantly receives rave reviews. It has 4 large comfortable spacious rooms each with it's own terrace having views of the harbour. You will quickly become friends with John and Marilyn, the laid-back hospitable owners.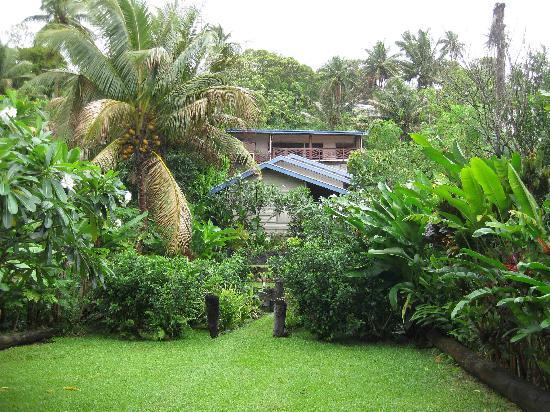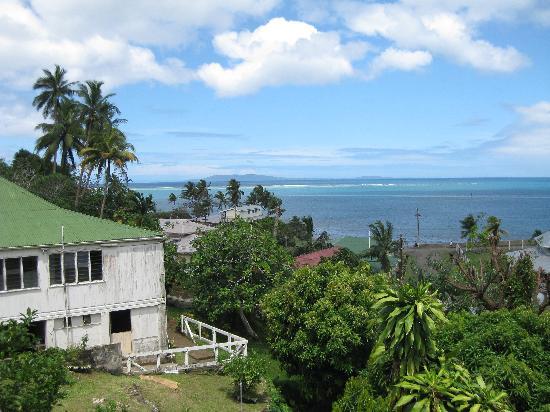 Photos courtesy of TripAdvisor


2. Royal Hotel - Dating back to the 1860's, it's the oldest hotel in Fiji. Although it had to be rebuilt in the early 1900's due to a fire. There's character throughout the building with black & white photographs in the hallways, wooden floorboards and shutters, classic old furniture, white cane staircases and more.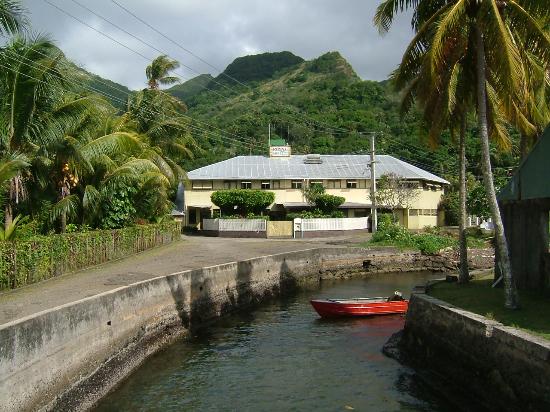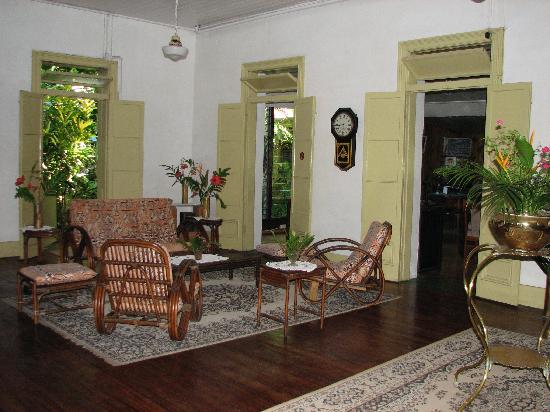 Photos courtesy of TripAdvisor

Return from Levuka Fiji page to Town & City Fiji List page
Return to Amazing-Fiji-Vacations.com homepage

About Me | Contact Me | Search this Site | Privacy Policy 

By Paul Atkin, Copyright © 2012-2014 Amazing-Fiji-Vacations.Com