Home

›
Cruise Fiji
›
Cruise Operators
›
Captain Cook Cruises Fiji
Captain Cook Cruises in Fiji
Fancy an exotic Fiji cruise? Find out about Captain Cook Cruises and their wonderful cruises in Fiji. From day cruises to 7-day cruises, it's a tropical adventure.

The contents: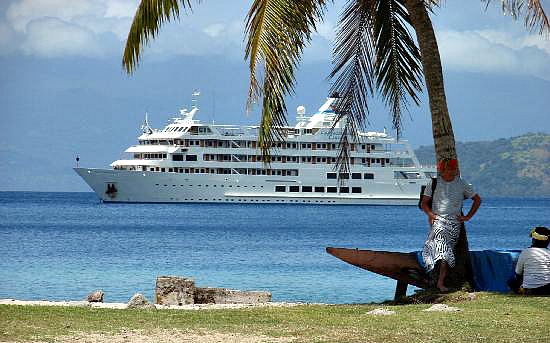 Photo courtesy of TripAdvisor


About

Captain Cook Cruises is a family-owned, Australian 'small ship' cruise operator and the recipient of numerous awards in Australia and Fiji.
The company operates a fleet of 16 vessels, employs over 500 people and offers a choice of over 150 cruises weekly throughout Australia and Fiji.
It offers cruises in:
Sydney
Great Barrier Reef
Murray River
Fiji Islands.
On this page we'll be delving into the exotic cruises available within the tropical paradise of Fiji!

Fiji Islands
Captain Cooks' fleet of small ships offer unique, intimate and personal experiences for cruising the Fiji islands.
Some of the exotic Fiji island options you can experience include:
Guided snorkeling, diving & fishing
Cultural presentations and ceremonies
Fijian music & entertainment
Fresh local tropical BBQ buffet
Glass-bottomed boat & canoe use
Island massages
Fiji spa services - receive spa treatments

Fiji Islands Romance Package (see below)


Fiji Itineraries

Captain Cook offers cruises of various lengths and destinations throughout Fiji. Visit our Captain Cook Cruises Fiji Itineraries section for the lowdown.


Photo courtesy of TripAdvisor


Other Fiji Options

Captain Cook has enough options that it makes it easier than other Fiji cruise lines to be tailored to your situation.

Sailing/Charter
If you want to experience a sailing ship or exclusively charter your own vessel, then Captain Cook Cruises has 2 vessel options for you.

Fiji Honeymoon

On top of the itineraries, you can opt for one of the two romance packages for a bit extra. Find out more about Fiji honeymoon packages.

Fiji Wedding

On offer also are Fiji Wedding All Inclusive packages. You can tailor make yours, even charting your own vessel with your, or add it to a current itinerary.

About Me | Contact Me | Search this Site | Privacy Policy 

By Paul Atkin, Copyright © 2012-2014 Amazing-Fiji-Vacations.Com