Home

›
Fiji Resources
›
Fiji Webcams
Fiji Webcams

Fancy some live footage of Fiji? Get a feel for what Fiji is like with these Fiji webcams showing you what you can expect on your Fiji holiday/vacation!
The Fiji webcam list: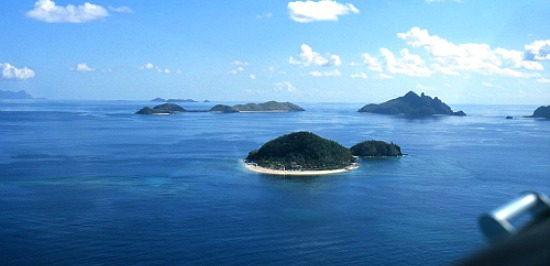 Two cams exist amongst these picture perfect islands... the Mamanucas.


Good to Go

These cams are in good working order. They typically refresh themselves every 30 sections, despite 'Fiji time'! If it doesn't, it's more than likely your internet connection, not spilt kava on the cam ;)

Castaway Cam

Castaway Resort Fiji is one of the longest standing and most reputable resorts in all of Fiji. It's situated on, yes you guessed it, Castaway Island. It's cam looks out onto the beach towards the point.

Visit this Fiji webcam here on it's Castaway.com website.

Plantation Resort Cam

Plantation Island Resort is also located in the stunning Mamanuca Islands and is on the island of Malolo Lailai (Plantation Island Fiji). This island is one of Fiji's most popular.
Visit this Fiji webcam here on it's Plantationisland.com page. You access the Fiji webcam down the bottom left hand corner.

Lomani Island Resort Cam

This is unique and pretty cool. As you move the cursor left and right, it shows the image at that time throughout the day.
Visit this Fiji webcam here on it's Lomaniisland.com page.


Needs Refreshing

This Fiji webcam needs to be refreshed by reloading the page. It seems to be working sporadically.

Sheraton Cam

The international famous hotel chain is located on the uber-fancy, Denarau Island. This cam looks out over a pool and the Pacific Ocean.
Visit this Fiji live cam on it's sheratonfijiresortview.com website.


Cultural

Despite what you might think, Fiji is not all beaches and coconuts. Here's something with a cultural twist.

Temple Cam

This cam comes from the ISKCON Radha Golokabihari temple in the Fiji capital Suva. Fiji has a big Indo-Fijian population (Fijian Indian) with many of them Hindu followers. There are deity viewing times whom revolve around the supreme being, Krishna.
Check this Fiji cam out here on it's Krishna.com website.
* As more webcams of Fiji come online, I'll update this section!

Return from Fiji Webcams page to Fiji Resources page
Return to Amazing-Fiji-Vacations.com homepage

About Me | Contact Me | Search this Site | Privacy Policy 

By Paul Atkin, Copyright © 2012-2014 Amazing-Fiji-Vacations.Com