Home

›
Popular Islands
›
Plantation Island (Malolo Lailai
Plantation Island Fiji
(Malolo Lailai)

Want to find out about Malolo Lailai, also known as Plantation Island Fiji? Discover this tropical island paradise fit for the perfect island getaway.

The Plantation Island Fiji contents are: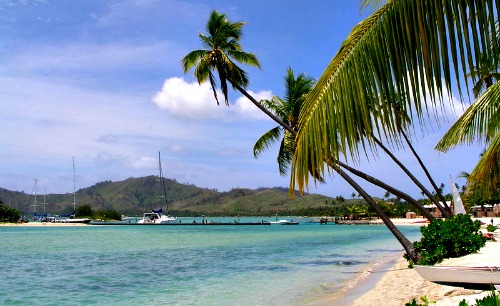 Plantation Island is better known as Malolo Lailai (little Malolo). It's a wild stab in the dark here, but I'm guessing little Malolo since it's the second biggest island in the Mamanucas with the biggest island, Malolo, right next door. True to form in the Mamanucas, expect beautiful warm dry weather all year around and stunning scenery.

History
Since 1872 when Nadroga chief Ratu Kini sold the uninhabited island to a foreigner, it's had a few change of owners and a history of growing cotton then coconuts, which is probably where the name Plantation Island comes from. Today there still is 400 acres used for organic farming and a coconut plantation which supplies the resorts.


Today

Being the most developed island, it's also the centre of tourism for the Mamanucas. It lies 20km west of Nadi and comprises of four resorts, residential houses, a marina, and a 9-hole golf course on it's 2.4km² piece of paradise.
Musket Cove Marina is where yachties flock to. Reportedly having excellent services where you can moor your boat and stock up for the next trip. In September it holds Fiji Regatta Week and the Musket Cove to Port Vila yacht race.
Things to do on little Malolo:
surfing
sailing
fishing
non-motorised activites (complimentary at your resort)
motorised activities (paid activities)
golf (a 'fun' 9-hole course)

Other amenities includes a convenience shop, tourist shops, and five restaurants.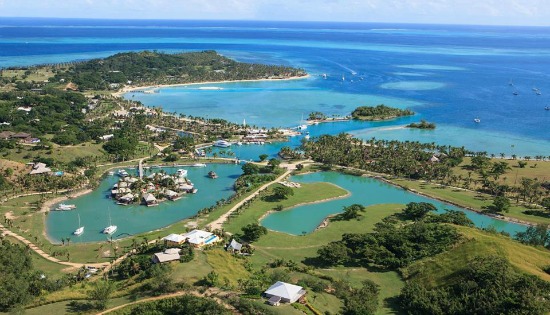 Malolo Lailai (Plantation Island Fiji)
- Photo courtesy of Musket Cove Island Resort


Accommodation

Accommodation options are:
Musket Cove Island Resort - has a range of accommodation types from hotel rooms to self-catering bures some with private pools and overwater verandahs

Plantation Island Resort - this resort is huge having up to 850 people staying with kids everywhere. 3 pools and a kids club

Lomani Island Resort - is the other end of the spectrum being a small adults-only resort

There is another option, a timeshare facility Malolo Lailai Lagoon Resort.


Getting There

Air
There's an airstrip on Malolo lailai which also services Malolo. Pacific Sun has services to here from Nadi. Airplane, seaplane, and helicopter charter services are also available. 

Sea
The resorts jointly use a high speed catamaran service, Malolo Cat, which operates four times daily to/from Port Denarau. This is the more popular option.

Visit the Transport in Fiji section for all the information.

Map
The recommendation is to use the full screen mode by clicking 'View Larger Map' here or directly below the map.

View Larger Map

Return from Plantation Island Fiji page to Most Popular Fiji Island page
Return to Amazing-Fiji-Vacations.com homepage

About Me | Contact Me | Search this Site | Privacy Policy 

By Paul Atkin, Copyright © 2012-2014 Amazing-Fiji-Vacations.Com