Home

›
Tourist Information
›
Money & Banks
Fiji Money & Banks

What are my money options in Fiji? How do I organise and access my money? Find out here with the complete lowdown on Fiji money matters to ensure that your holiday/vacation/trip goes smoothly without a hitch.

The Fiji Money & Banks contents are:

Suggestions for:


Currency
The currency in Fiji is the Fijian dollar FJ$. You must convert your money to Fijian dollars as other currencies like Australian and American dollars cannot be used.

Use the currency converter on the right to help with your calculations. A very rough conversion:

FJ$100 ≈ AU$55 / US$55




ATM's

More and more ATM's are being put up. ATM's are all over the main island of Viti Levu in the bigger towns along the coast. The only island other than the main island with ATM's, is on Vanua Levu in Labasa and Savusavu. At time of writing, no other islands had ATM's. 
Use these links to find ATM locators via Fiji's 2 biggest banks:

Credit Cards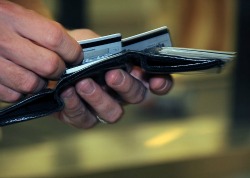 Mid-range to top-end resorts/hotels, restaurants, shops, tour operators, and car rental agencies will usually accept all major credit cards including Visa, Mastercard, and Amex. Sometimes a resort or restaurant will add a credit card charge for paying by
credit card, of around 3-5%. You're well within your rights to object as this is not ethical according to the banks of Fiji.


Traveller's Cheques

You can change traveller's cheques at most banks, currency exchange stations, larger hotels, and duty free shops for those wanting to carry them around to avoid carrying large amounts of cash.


Banks

For non-ATM banking needs, Suva and Nadi are your best options, although branches do exist in other bigger towns. The main banks in Fiji are: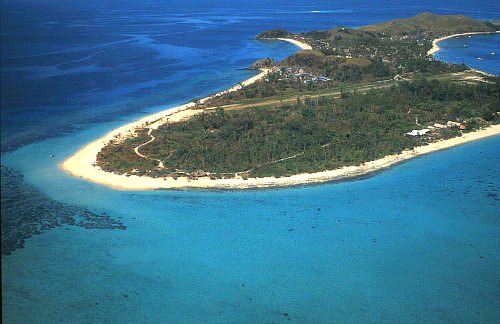 Beside the two main islands, exotically secluded islands like this, don't have ATM's.


Suggestions

The Holidayer

Most holidayers/vacationers come to Fiji for between 1 to 2 weeks at a specific location, usually an exotic resort. All mid-to-top-end resorts/hotels will have credit card facilities with some having the option of putting charges on the room for activities, tours, at their restaurants which then can be paid when you check out.
Then as backup, you can carry cash which is usually safe in your resort room as resorts (safes are often an option too) are usually located away from built up areas. Budget accommodation can be different. Each resort/hotel is different, and as always, check what their procedure is before leaving. You can withdrawal money at Nadi International Airport at the ANZ ATM or get some Fijian dollars at your country's airport before departing.


The Traveller

For the traveller, your Fiji money management needs to be more planned. There are plenty of ATM's on the main island around the coasts (check the locators at the top) with a number of ATM's in the Suva area, Nadi, and Denarau. You can book your accommodation online before you come to Fiji or as you go. Some budget accommodation don't have credit card facilities. You also will need to carry some cash around for eating, travelling, sightseeing trips, and the like. If might be prudent to have traveller's cheques as a 2nd backup.
The only other island with ATM's is in Vanua Levu (the other big island) at two locations, Labasa and Savusavu. All other islands, as of yet, are devoid of ATM's. If you are travelling off the 2 main islands, say to the popular Mamanucas or Yasawas, you must plan ahead as withdrawing money won't be an option.


Return from Fiji Money & Banks page to the hub Fiji Tourism Information page
Return to Amazing-Fiji-Vacations.com homepage

About Me | Contact Me | Search this Site | Privacy Policy 

By Paul Atkin, Copyright © 2012-2014 Amazing-Fiji-Vacations.Com