Home

›

Money & Banks
›
ANZ Fiji
Home

›

All About Fiji
›
ANZ Fiji
ANZ Fiji

Want to know about ANZ Fiji? Find out about one of the leading banks in Fiji from it's beginnings in 1880 to now being the only branch at Nadi International Airport.

The contents are:
ANZ
ANZ as it's more commonly known, is Australia and New Zealand Banking Group Limited. It's a big multinational banking and financial services company which has operations in over 30 countries. It was founded in 1835 and has it's headquarters in Melbourne, Australia. As of September 2012, the bank had a total of 1,337 branches worldwide.
The bank is a leading bank in Australia, New Zealand, and in several Pacific nations where it competes with fellow Australia bank Westpac. This is no different in Fiji.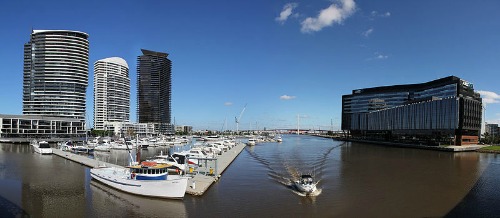 ANZ headquarters (right) on the Yarra River in Melbourne, Australia

History
The Australia and New Zealand Banking Group Fiji has it's roots all the way back in 1880. The then named Union Bank of Australia, opened a bank in the old capital of Fiji, Levuka. It closed in 1895 then re-open in Suva in 1851. In 2002, the ANZ Pacific operations hub is moved to Suva.

Today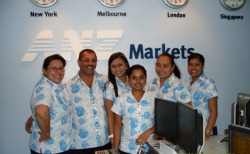 Today, it is one of Fiji's leading banks having a 40% market share. Country-wide it has 16 branches and 75 ATMs including at Nadi and Nausori Airports. As of September 2012, Vishnu Moran is CEO Fiji and CEO Pacific Region.

Headquarters:

ANZ House
25 Victoria Parade
Suva
Fiji
General enquiries:
132 411 (local)

/+679 3213 000 (overseas)


The Australian and New Zealand Bank Fiji offers the following products in Fiji and all through the Pacific:

Personal

Transaction
Savings
Lending
Investing
Insurances

Business 

Transaction
Savings
Lending
Markets
Trade
Asset finance
Structured finance.
The bank has branches and ATM's all through Viti Levu and at Labasa and Savusavu on Vanua Levu. For more information, visit their locator: http://www.locate.anz.com/anz/international


Return from ANZ Fiji page to the hub All About Fiji information page
Return to Amazing-Fiji-Vacations.com homepage

About Me | Contact Me | Search this Site | Privacy Policy 

By Paul Atkin, Copyright © 2012-2014 Amazing-Fiji-Vacations.Com