Home

›
Tourist Information
›
Internet Access
Fiji Internet Access
What are my Fiji internet access options? Find out here with this thorough explanation. The good news, the internet in Fiji is becoming more and more accessible.
Below's information is current to May 2013.

The Fiji Internet Access contents:

Fiji Internet Access Options

This really depends on what you are doing in Fiji. If you are on your relaxing holiday, then the last thing you are probably thinking is internet access, thereby you probably haven't gotten to this page.
The Holidayer
Most are coming here, and rightly so, to spend a week or two at a given location to unwind. Often, you only want to check your email just once or twice, if at all. This means, your resort is most likely the most convenient choice, either to use your laptop/tablet/mobile or to use the resort's facilities. There have been reports of 'rip-off's' especially on the outer islands as internet access is improving in Fiji.
For the once-off 'net surf, check with your resort for prices. If you think it's too much, then there might be other options at your local coffee shop or internet cafe. If those aren't options, do your thing at Nadi International Airport or in Nadi.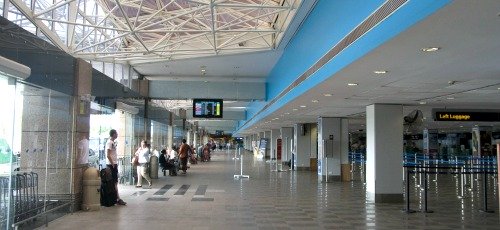 Nadi International Airport - internet available and also mobile company booths to set you up with 3G

The Traveller
Travelling around Fiji is becoming more of an option. Although, not considered a budget destination, it is possible if you do your research and plan ahead.
3G - if you want to use the mobile network to connect to your laptop/tablet/smartphone, contact the mobile phone companies below, or visit them at Nadi International Airport when you arrive. 3G coverage is getting better, and at present includes most of the tourist areas on the main island and some of the offshore islands including Yasawas and Mamanucas. Check with your provider for the latest.

Non-3G - If you don't want mobile access, then here are your options:
Viti Levu - at your accommodation and at coffee shops & internet cafes in the main cities/towns such as: Suva (and surroundings), Nadi, Nadi airport, Denarau, Lautoka, Ba, and Sigatoka. Over time, undoubtedly more will be springing up.

Vanua Levu - at your accommodation and in the towns of Labasa and Savusavu.
Other islands - the likelyhood here is that your accommodation will be the only choice, and if you're going budget accommodation then it might not have any. If you're lucky, a hub town possibly recently 'got connected'.

Prices/charges

Beware Fiji is still being 'connected' so don't be surprised if you come across FJ$10/hr prices.
Resorts/hotels - free to $50/day
Backpackers - around $10/hr
Internet cafes - up to $5/hr
Prepay for 3G - prices start at around $6 per 400MB.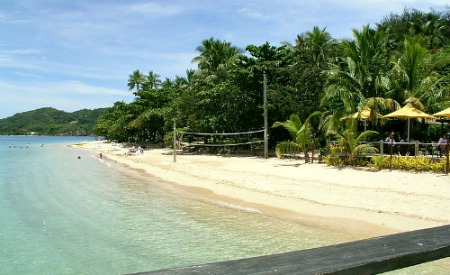 Islands such as Malolo Leilei are becoming more internet accessible, but be careful, you're on holidays!


Telecommunication Companies
Wi-Fi Service Providers

Tomizone - provides wifi service at hotels, marinas, and cafes. Expect to pay FJ$9 upwards per hour.
Global Gossip - provides wifi and cable service in hotels. Expect to pay around FJ$10/hour or $40/day.

Mobile Phone Companies (3G)

There are two mobile phone companies in Fiji:
Vodafone Fiji - The original mobile phone company has been in operation since 1994.
Digicel Fiji - Come in to operation in 2008 which stopped Vodafone Fiji's monopoly offering competitive prices.

Internet Service Providers

Connect Fiji Ltd is the permanent internet connection provider in Fiji. It was established in 1996 and is owned by Telecom Fiji Limited under Amalgamated Telecom Holdings.


Return from Fiji Internet Access page to the hub Fiji Tourism Information page
Return to Amazing-Fiji-Vacations.com homepage

About Me | Contact Me | Search this Site | Privacy Policy 

By Paul Atkin, Copyright © 2012-2014 Amazing-Fiji-Vacations.Com