Home

›
Fiji All Inclusive
›
What to do on Fiji All Inclusive Vacations
What to do on
Fiji All Inclusive Vacations 

Coming to Fiji on a relaxing all inclusive getaway? Discover what you can do on Fiji all inclusive vacations, from breakfast buffets to a plethora of activities.
What to do on Fiji All Inclusive Vacatons contents: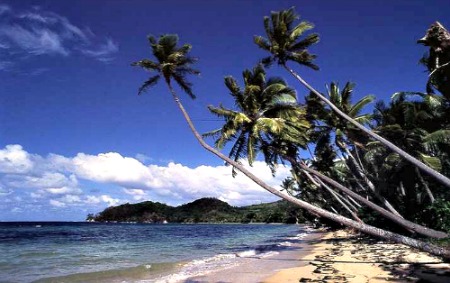 The beautiful and untamed Kadavu Island, Fiji


On Resort
Let's get to what you can do whilst staying on your Fiji all inclusive resort. You will start off with:
swimming pool(s)
resort location on beach (beach games like volleyball etc)
Each resort varies in what it offers. Generally, family resorts for example, offers more in line for the kids. Adult resorts will lean towards activities for couples.
Activities
Then there's a myriad of fun activities that the resort provides for free. These can include:
balls - tennis, rugby, soccer, bocce etc
basket weaving
sporting events like volleyball, rugby, soccer etc
frog races
learning Fijian
board games
singing Fijian songs
movies
organised pool games
There are many more and it varies from one resort to the next.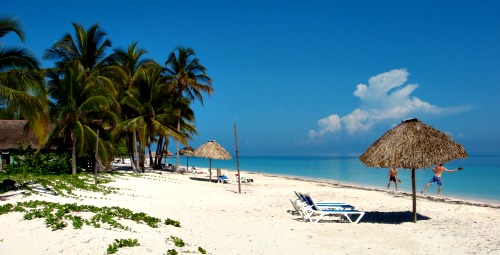 Racquets and a ball on the beach - simple and relaxing


Non-motorised Sports & Activities

You should find that non-motorised activities and sports are complimentary in your all inclusive package.
Some include:
kayaks
sailing
windsurfing
volleyball
tennis
paddle boarding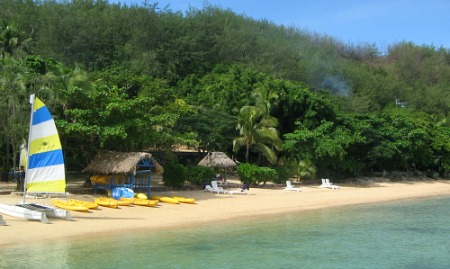 Motorised Sports & Activities

parasailing
wakeboarding
jetskiing
waterskiing
fishing
banana boating
surfing

At the top end of Fiji luxury resorts, ALL activities and sports, such as these, are included. Otherwise they fall outside the all-inclusive category and into the paid-activity category.

For activities such as surfing and fishing, because of the nature of the activity, only certain resorts are able to offer them.
Personally, diving is a must do if you're staying off the main island.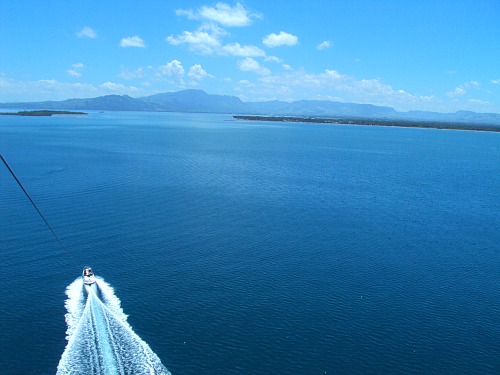 My sister's view parasailing off Denarau Island, Fiji


Off-Resort Activities

Off-resort activities are dependent on your resort's location. The main island of Viti Levu offers the biggest range, while others like Taveuni has spectacular diving, hiking, and waterfalls.
Some off-resort activities include:

birdwatching
golfing (Fiji offers a great range)
hiking
village tours
museums
river rafting
ziplining
Check out our Fiji activities section for more information. A special recommendation goes to:

The ideal way to check out the Fiji Islands on water. Check out their options and itineraries ranging from a day cruise to 7-night cruises.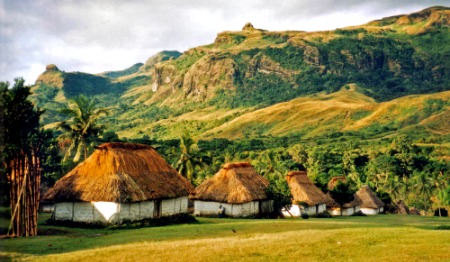 Do a village tour to Navala Village on Viti Levu, Fiji


Whatever you like!

Of course there's the all time favourite activity... doing absolutely nothing! It's definitely mine, as each day I choose my beach chair next to the pool and ocean to spend the whole day reading my book.
It's a getaway, so you do whatever soothes the soul. If you don't want to get up at 4am to do an all day river rafting trip on Sigatoka River (yes that's me), then you're not obliged to. 
Don't be rushing around doing things just because they are there, otherwise you'll get back home feeling like you need another holiday!

Return from What to do on Fiji All Inclusive Vacations page to the hub Fiji All Inclusive page
Return to Amazing-Fiji-Vacations.com homepage

About Me | Contact Me | Search this Site | Privacy Policy 

By Paul Atkin, Copyright © 2012-2014 Amazing-Fiji-Vacations.Com