Home

›

Fiji All Inclusive
›
Top All Inclusive Resorts
Home

›

Top 10 & Tips
›
Top All Inclusive Resorts
Top 15 All Inclusive
Resorts in Fiji

Want to know the top all inclusive resorts in Fiji? Find out which Fiji all inclusive resorts head the list. Your getaway to Fiji just got more exciting!

If all year tropical weather, gorgeous beaches, and secluded resorts aren't quite enough, the all inclusive element to your Fiji vacation is surely the icing on the holiday cake.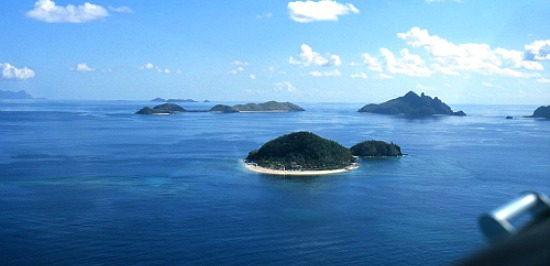 The beautiful Mamanuca group where you'll find some stunning secluded resorts tucked away.


Fiji All Inclusive Hub

If you haven't done so already, start at our Fiji all inclusive hub page, as it's your starting point for your all inclusive fiji vacation information. There are tons of cool stuff like all inclusive Fiji vacation tips, what to do on all inclusive Fiji vacations, and more!

Let's (scuba) dive straight into the "Top 15 All Inclusive Resorts in Fiji", here they are...

Top 15 Fiji All Inclusive Resorts

An important point to make, it's the more luxurious and the larger resorts in Fiji that tend to offer the all inclusive element. Indeed as a holiday destination, Fiji falls in the mid-range to top-end range.
(Visit our Fiji Tourism Information page for all your tourist information including budgeting estimates.)

So the list is divided into:

High-End

1. Turtle Island Resort Fiji is one of the world's most fabulous and famous resorts. This tropical paradise is home to 14 lucky couples at a time and has 14 private beaches on this exclusive 2km square island.
Luxury at a couples-only resort at it's best!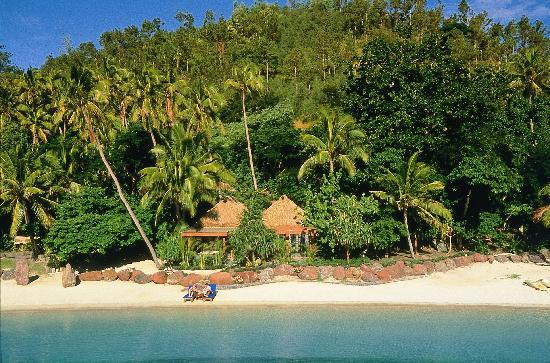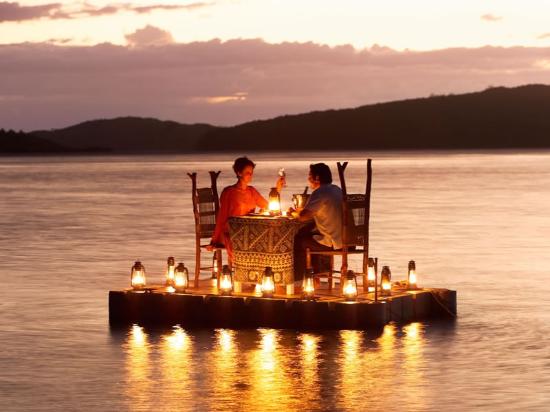 (photos courtesy of TripAdvisor)


---

2. The award winning Namale Fiji Resort can be considered Fiji's #1 all-inclusive luxury resort. Owned by Anthony Robbins, the self-help guru, it has unleashed it's inner giant to celebrities of the likes of Russel Crown, Edward Norton, Mike Myers amongst others.
Voted the Best Spa in Fiji by 'Luxury Spa Finder Magazine'.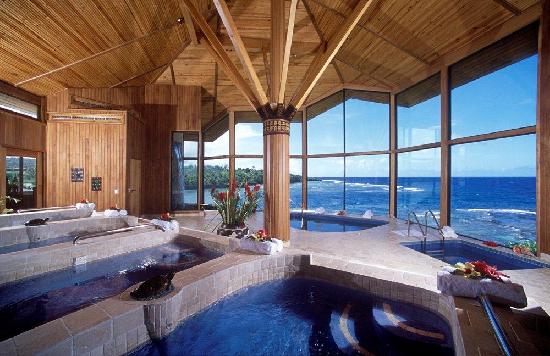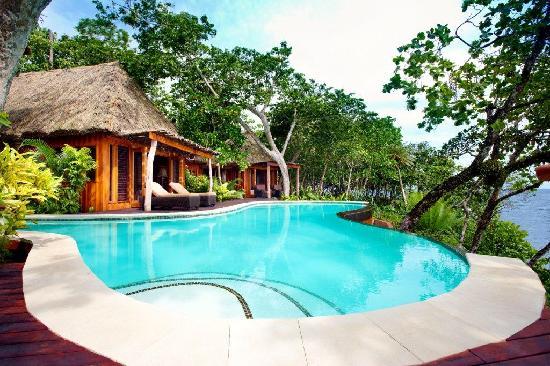 (photos courtesy of TripAdvisor)


---

3. Wakaya Club Fiji on the island of Wakaya is hugely exclusive. The club has 10 luxury bungalows with a staff of 300. Expect to have a drink with the likes Bill Gates, Celine Dion, Pierce Brosnan, Crown Prince Felipe of Spain, and Keith Richards.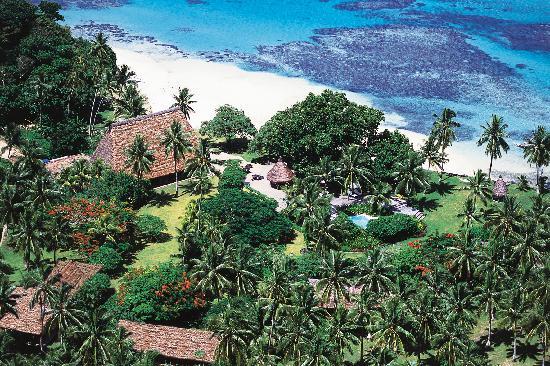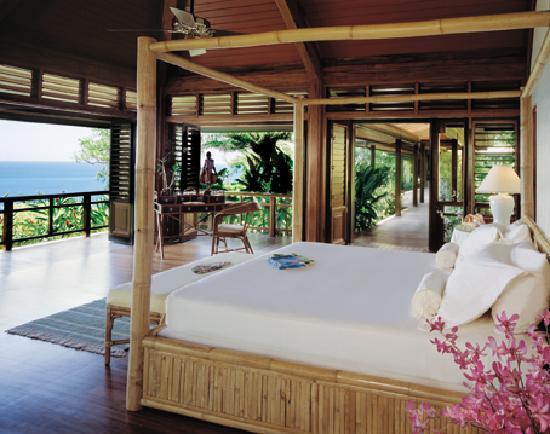 (photos courtesy of Yasawa Island Resort & Spa)


---

4. The beautifully luxurious Yasawa Island Resort Fiji  is tucked away amongst palm trees and white sand in isolation on a stunning remote Fiji island.
Each of the spacious 18 luxurious beach bures comes with no TV's, outdoor showers, a hammock, and your own private beach hut to eat your lobster omelette for breakfast.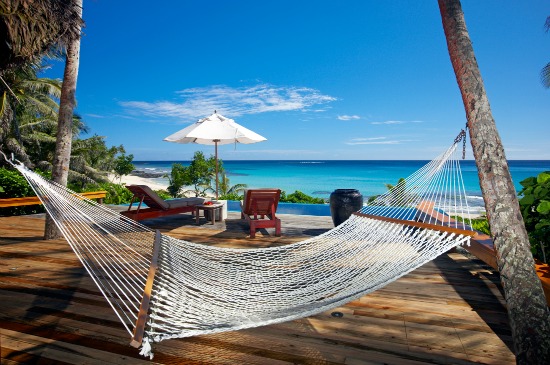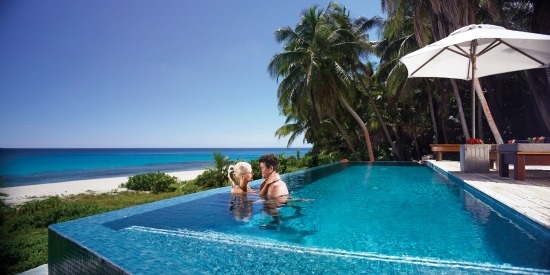 (photos courtesy of Yasawa Island Resort & Spa)


---

5. Judging by the reviews it's no wonder Taveuni Palms Fiji has won numerous awards. According to TripAdvisor to date, 105 out of the 109 reviews gave it a perfect 5/5 star rating with the other 4, a 4 star rating. According to Forbes it's "one of the world's most luxurious honeymoon destinations".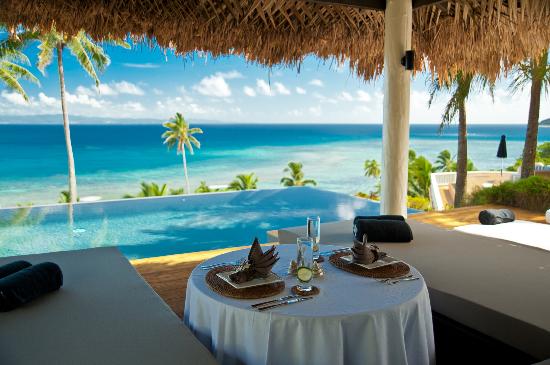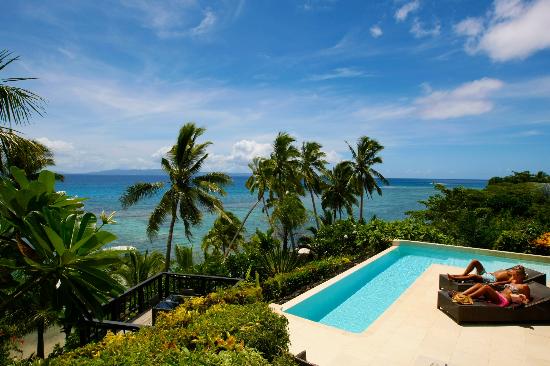 List Continues

The list continues on the Fiji All Inclusive Vacations Resorts (part 2) page...


Return from All Inclusive Resorts in Fiji page to hub Fiji All Inclusive page
Return to Amazing-Fiji-Vacations homepage

About Me | Contact Me | Search this Site | Privacy Policy 

By Paul Atkin, Copyright © 2012-2014 Amazing-Fiji-Vacations.Com