Home

›

Fiji All Inclusive
›
Top All Inclusive Resorts (part 2)
Home

›

Top 10 & Tips
›
Top All Inclusive Resorts (part 2)
Top 15 Fiji All Inclusive
Vacations Resorts (part 2)

Want to know the top all inclusive resorts in Fiji? These stunning Fiji All Inclusive Vacations Resorts List continues on from the Top 15 All Inclusive Resorts in Fiji (part 1) page.

* As this information site expands, it would give me more chances to try and find the resorts that don't have the marketing budget to put them themselves out there, but are quality establishments.

The Top 15 Fiji All Inclusive Resorts List (con't)

The list is divided into:

Mid-High


1. The multi award-winning 5-star Jean-Michel Cousteau Fiji Islands Resort is a world leading eco resort. At the complimentary kids club the caregivers to kids ratio is 1 to 4. A wonderful resort to bring your kids if you're willing to spend US/AU$1,000 upwards per night for the privilege.
Voted Top 25 for family resorts in the world.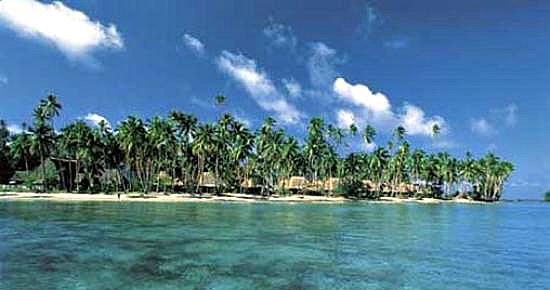 (photos courtesy of Yasawa Island Resort & Spa)


---

The remaining four Fiji all inclusive resorts are more affordable.



2. Koro Sun Resort was the setting for TV-series 'The Bachelorette'. It has bures overlooking the lagoon, on the beach, or nestled in the forest. If your family likes nature, it has beautiful lush tropical surroundings, warm clear waters, and is remotely situated. Includes an excellent kids club.</a>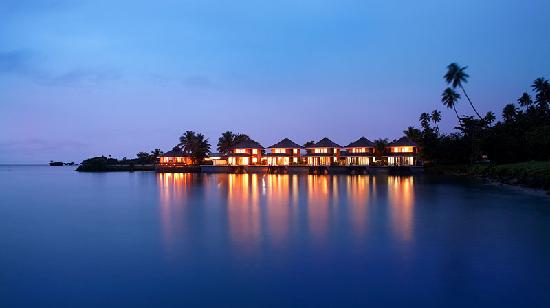 (photos courtesy of TripAdvisor)


---

3. The Warwick Fiji Resort & Spa also owns Naviti Resort, which means you can double up on the activity-rich resorts by utilising the connecting shuttle bus. Plenty to do for you and the kids.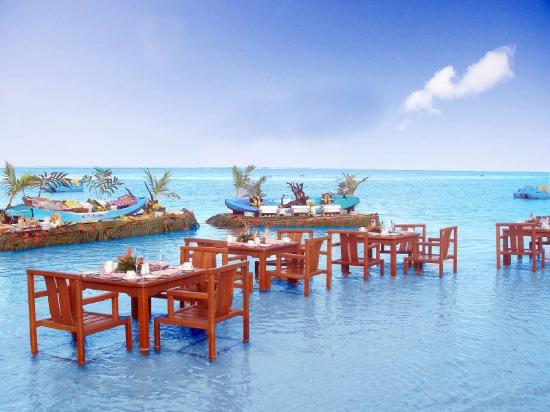 (photos courtesy of TripAdvisor)


---

4. As stated above The Naviti Resort Fiji has access to Warwick Fiji Resort & Spa. It's set on 38 acres of pristine beachfront real estate. Another good option for making your (Fijian) dollar go further.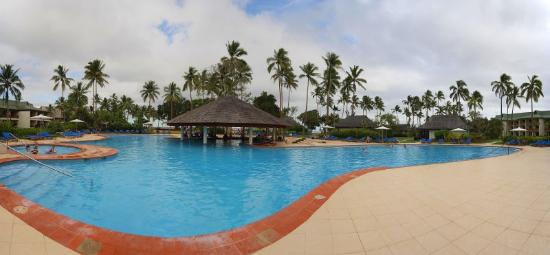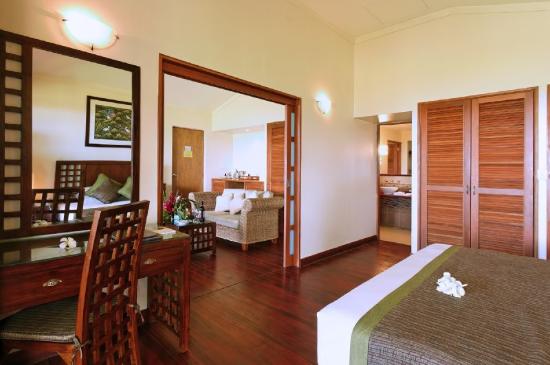 (photos courtesy of TripAdvisor)
List Continues

The list concludes on our Top 15 All Inclusive Fiji Resort List (part 3) page...


Return from Top Fiji All Inclusive Vacations Resorts (part 2) page to Top All Inclusive Resorts in Fiji (part 1) page
Return to Amazing-Fiji-Vacations.Com

About Me | Contact Me | Search this Site | Privacy Policy 

By Paul Atkin, Copyright © 2012-2014 Amazing-Fiji-Vacations.Com