Home

›
Fiji All Inclusive
›
What to do on All Inclusive Vacation
What to do on your
All Inclusive Fiji Vacation

What to do on my all inclusive Fiji vacation?
That's a very good question. And the answer whatever you like.
As you will discover here, there is actually tons of options, and you'll unlikely to try everything out. Of course, you're not obligated to do everything or anything. Some like me, elect to do almost absolutely nothing.
What-to-do contents: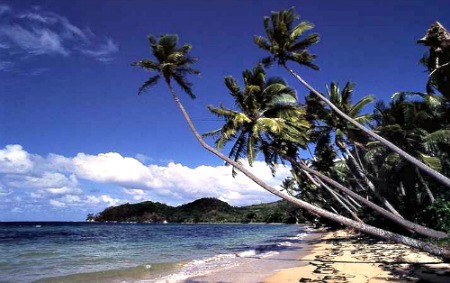 The beautiful and untamed Kadavu Island, Fiji

Fiji All Inclusive Hub

To recap or to find out general aspects about all inclusive Fiji vacation, visit the Fiji All Inclusive hub page.
What to do

Let's get to what you can do whilst staying on your Fiji all inclusive resort...
You will start off with your resort having pool(s) and being on the beach. Right off the bat, you've got swimming in the pool and in the ocean, as well as whatever games and activities you can do without any equipment. Marco Polo, building sandcastles, and races instantly come to mind.

Activities
Then there's a myriad of fun activities that the resort provides for free. These can include:
balls - tennis, rugby, soccer, bocce etc
basket weaving
sporting events like volleyball, rugby, soccer etc
frog races
learning Fijian
board games
singing Fijian songs
movies
organised pool games
There are many more and it varies from one resort to the next.
Racquets and a ball on the beach - simple and relaxing

Non-motorised Sports & Activities

You should find that non-motorised activities and sports are complimentary in your all inclusive package.
Some include:
kayaks
sailing
windsurfing
volleyball
tennis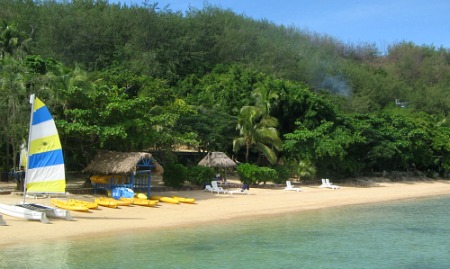 Motorised Sports & Activities

parasailing
wakeboarding
jetskiing
waterskiing
fishing
banana boating
surfing

At the top Fiji luxury resorts ALL activities and sports, such as these, are included. Otherwise they fall outside the all-inclusive category and into the paid-activity category.

For activities such as surfing and fishing, because of the nature of the activity, only certain resorts are able to offer them.
It's worth noting diving is particularly good and can be arranged through your resort.

My sister's view parasailing off Denarau Island, Fiji

Off-Resort Activities

Off-resort activities are dependent on your resort's location. The main island of Viti Levu offers the biggest range.
Some off-resort activities include:

birdwatching
golfing (Fiji offers a great range)
hiking
village tours
ziplining
Check out our Fiji activities section for more information. A special recommendation goes to:

The ideal way to check out the Fiji Islands on water. Check out their options and itineraries ranging from a day cruise to 7-night cruises.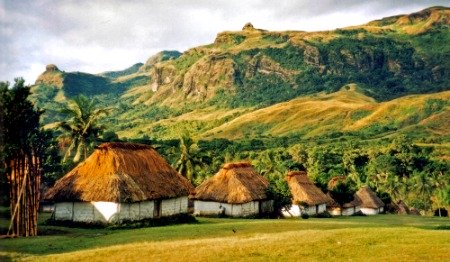 Do a village tour to Navala Village on Viti Levu, Fiji

Least strenuous!

Of course there's the all time favourite activity... doing absolutely nothing! It's definitely mine, as each day I choose my beach chair next to the pool and ocean to spend the whole day reading my book.
A strong case could be made for the all time favourite activity in Fiji being... eating! It's hard to disagree as the food is same-day fresh, scrumptious, and very affordable. Indeed it's a favourite past time all through the South Pacific Islands!

Return from All Inclusive Fiji Vacation page to Fiji All Inclusive page
Return to Amazing-Fiji-Vacations homepage

About Me | Contact Me | Search this Site | Privacy Policy 

By Paul Atkin, Copyright © 2012-2014 Amazing-Fiji-Vacations.Com