Home

›
Popular Islands
›
Turtle Island
Turtle Island Fiji

Want to know about stunning Turtle Island Fiji? Find out about one of the world's most famous and stunning island's, the standard of luxury ecotourism.

It's also known by it's traditional name Nanuya Levu and is situated in the Yasawa group. This 2km² private island has protected sandy beaches, rugged volcanic cliffs, and is off limits except for guests at it's luxury resort.
The Turtle Island contents are: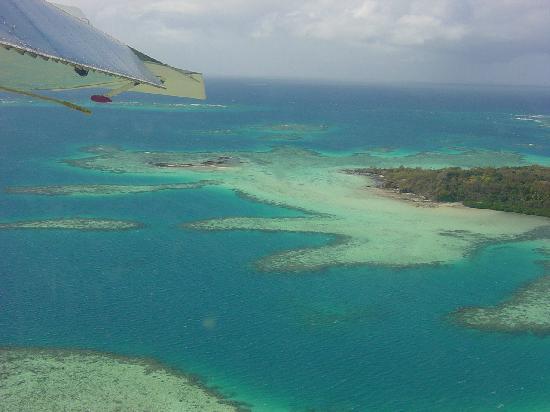 Approaching Turtle Island - photo courtesy of TripAdvisor

The surrounding three islands consists of seven villages. There are no records of any existence of villages on Turtle Island itself.

History
Up until 1972, Nanuya Levu was a barren 500-acre island overrun by goats until Richard Evanson came along. Fiji has very limited freehold land and when the opportunity presented itself to own a slice of paradise, Richard jumped at the chance.

A brilliant American businessman, he bought the uninhabited island outright for US$300,000 and started living on it, as the story goes, with little more than a generator, refrigerator, and tent. A far cry from living in a luxury apartment and the fast life in San Francisco.
In the late '70's, the film 'Blue Lagoon' starring Brooke Shields was partly filmed on the island.

Turtle Island map - Photo courtesy of TripAdvisor


Sustainable Tourism

It's not often that luxury and sustainable tourism go together. The ability to blend luxury while complimenting and even improving it's natural surroundings, is what separates Turtle Island from it's competitors.
Such is the extent of preservation on Turtle Island, it warrants it's own section here on Eco-tourism on Turtle Island Fiji Islands, a must read.


The Resort

For information on staying at the island resort, visit our Turtle Island Resort Fiji section.


Google Map

The google map default setting is on 'Earth'. We suggest you use the full screen mode by clicking 'View Larger Map' here, or directly below the map.

View Larger Map

Return from Turtle Island Fiji page to Most Popular Fiji Island page
Return to Amazing-Fiji-Vacations.com homepage

About Me | Contact Me | Search this Site | Privacy Policy 

By Paul Atkin, Copyright © 2012-2014 Amazing-Fiji-Vacations.Com