Home

›
Popular Islands
›
Turtle Island
›
Turtle Island Eco-Tourism
Eco-Tourism on Turtle Island
Fiji Islands

Want to know more about Turtle Island Fiji Islands? Find out about one of the world's most stunning island's, the standard of luxury eco-tourism.

This section is solely on eco-tourism on Turtle Island. Visit our Turtle Island Fiji page, if you haven't already, for the whole inspiring story of one of the world's leading sustainable tourist destinations.


The Garden of Eden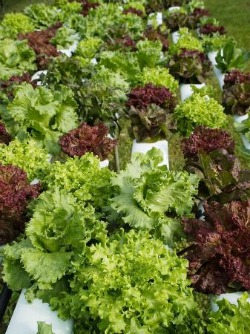 Turtle Island Fiji is renown as one of the world's leading sustainable tourism destinations. According to Richard, everything about Turtle island is sustainable. Turtle has been the recipient of more than
six international ecotourism awards for their garden, forest, fishing, and for generating power from natural elements.

Considering how barren the island was prior to Richard's arrival in 1972, this is what has happened since:
[photo courtesy of TripAdvisor]

in the 40 years over 500,000 trees have been planted, 100,000 of which are Mahogany, creating a lush forest

a woodshop where most of the island furniture has been handcrafted
a man-made lake that holds over 8 million gallons of water that services the island and resort
solar panels to capture the energy from the sun as well as wind panels

4-acre organic vegetable garden which grows fresh produce daily for guests and staff year round. Excess produce is provided to local villages
introduction of freshwater ponds to encourage bird life
preservation of mangroves and coconut groves including a raised boardwalk over the mangroves so not to disturb

a turtle conservation program which is designed to help save the threatened Green and Hawksbill turtles
uses bee hives for honey
daily fishing produces seafood


all degradable garbage is composted

employs over 120 local Fijians

the construction of a chapel, medical and dental clinics, secondary school for the benefit of local villages and staff

Turtle's organic garden comprising of 152 raised concrete block beds 15ft. long by 4ft. wide by 3 ft. deep - Photo courtesy of TripAdvisor
Richard has minimised visitors to the island to maintain it's sustainability.
14 bures means a maximum of 30 guests at any one time to minimise the environmental impact
no high rises or shopping centres
no airfields
no televisions or billboards

no swimming pools or tennis courts
to reduce noise levels, the only transport on the island are bicycles and electric carts
It's probably obvious that Richard has a passion for planting and gardening, and is very proud of the fact that Turtle Island is sustainable through living off the land and sea.
Crested Iguana on Turtle Island Fiji Islands - photo courtesy of TripAdvisor

Along with the half million trees planted on Turtle Island, authorities have listed 37 kinds of birds on the island, 20 of them non-migratory, 17 varieties of butterflies, and at least 450 types of plants.

Return from Eco-Tourism on Turtle Island Fiji Islands page to Turtle Island Fiji page
Return to Amazing-Fiji-Vacations.com homepage

About Me | Contact Me | Search this Site | Privacy Policy 

By Paul Atkin, Copyright © 2012-2014 Amazing-Fiji-Vacations.Com