Home

›
All About Fiji
›
Tourism in Fiji
Tourism in Fiji

What is the situation of tourism in Fiji? Find out here about this very important industry and the facts and figures behind it.

The tourism in Fiji contents are:
The statistics and numbers on this page have being retrieved from the Fiji Bureau of Statistics and from the Fiji Ministry of Tourism.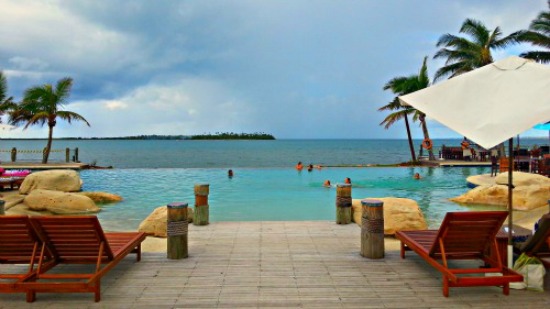 Tourism is vital for many Fijians


The Importance of Tourism

Tourism is vitally important to Fiji's economy, and without it, Fiji would be in a spot of bother. Consider these latest figures. In 2012, it is estimated that tourism contributed to 35.8% of Fiji's gross domestic product (GDP). Direct employment was 11.7% of the total employment force consisting of 39,500 people. That doesn't include the flow on effect, with no official statistics available for indirect employment, perhaps 5,000 to 10,000 more.


The Tourism Numbers

In 2012, Fiji welcomed 660,590 visitors to it's exotic nation. Around 75%, 495,000, stated they came for a holiday/vacation.  That's the most by far for any purpose.

Where do visitors come from?

There is a consistency from year to year on where Fiji's international visitors come from. Here are the 2012 figures:

          Australia
          New Zealand
          U.S.A.
          Continental Europe
          China
          U.K.
          Canada
          Japan
          Korea


51%
16%
9%
4%
4%
3%
2%
1%
1%

U.K. and Japanese numbers have been declining in recent years with Chinese numbers dramatically increasing since 2010.

How long do visitors stay?

The figures below are from 2011.

          Australia
          New Zealand
          U.S.A.
          Continental Europe
          China
          U.K.
          Canada
          Japan
          Korea

8.6 days
8.7
9.2
9.9
10.0
10.9
14.2
10.1
8.7

Mode of transport for visitors

As expected 90% come via air with around 10% coming via sea mainly with cruise ships. Visitors on a stopover/transit stay for an average of 2.0 days.

Where in Fiji do visitors like to holiday?

There aren't any official figures for this, however, one can gauge by the extent of tourist infrastructure and the amount of accommodation in the area.
Mamanucas
Coral Coast (Southern coast of Viti Levu)
Yasawas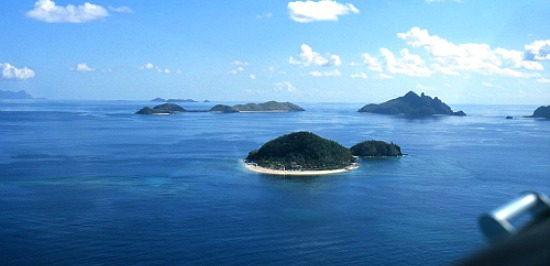 The backbone of the backbone - The Mamanuca group is the backbone of the tourist industry


Future
As stated, tourism is the backbone of Fiji's economy. Of the two factors that deter visitors, one Fiji has no control over, that being natural disasters like cyclones. The other they can control, and that's political unstability.
Each time there's been a coup, it hurts tourism. Inevitably, tourism bounces back but the lull period hurts villages that rely solely/predominantly on tourism for income.
Fiji is expecting an increase in visitors from China and India in the future. Bollywood is gaining popularity in Fiji especially with it's Indo-Fijian (Fiji Indian) population, bringing more Indians to Fiji especially honeymooner's.


Return from Tourism in Fiji page to the hub All About Fiji information page
Return to Amazing-Fiji-Vacations.com homepage

About Me | Contact Me | Search this Site | Privacy Policy 

By Paul Atkin, Copyright © 2012-2014 Amazing-Fiji-Vacations.Com