Home

›
Major Towns
›
Labasa
Labasa Fiji

Want to find out more about Labasa Fiji? It has a population of 28,000, and is the biggest town on Fiji's second biggest island, Vanua Levu. It's situated in the north east along the Labasa River about 5km inland.

The contents for Labasa Fiji are:

There's not much to do in Labasa as a tourist, but worth a few hours on your way through.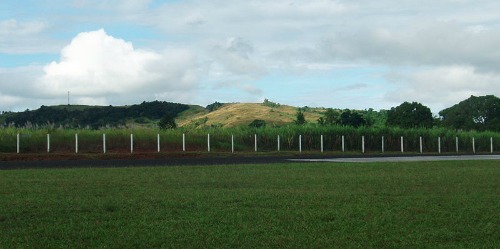 Labasa Airport


History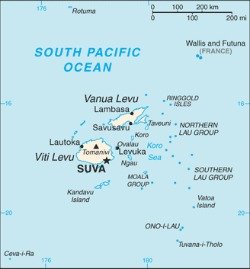 The big sugar mill, the only one of the island, sits 1.5km out of the town centre on Nasekula Rd on the other side of the river. This indicates it's sugar rich history with the likely smell of molasses in the air. Most of Labasa's (pronounced Lam-ba-sa) population is Indo-Fijian (Fiji Indian) whose ancestors, most of which, were indentured labourers who were bought to Fiji to work the plantations.
Today it's a service and administrative centre as well as being an industry town.


Information

Virtually everything you need as a tourist can be found along Nasekula Road (check map bottom) which is the main street of Labasa. Things you will find along the main drag are:
Bank branches - ANZ, Westpack, and Colonial
Post office
Kwong Tung Chemist
Govinda internet cafe

Restaurants
Cafes
Bars
Accommodation
Market
Elite Cinema
Private doctor

Others
Labasa Hospital - south of the river on Sibera St (located in pink on the map)
Police - on Nadawa St, north west
Labasa airport - located a few kilometres south west of Labasa town centre


Accommodation
There are a few options, here are two of the better ones:
1. Grand Eastern Hotel - It's located on Rosawa St (on map bottom) near the river. It's the nicest hotel in Labasa, with upgrading recommended. You're looking at about FJ$100 for a standard room and $130 for the executive.

All 3 photos courtesy of TripAdvisor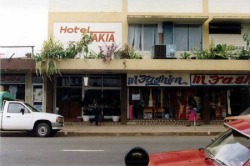 2. Hotel Takia - Located centrally on the main drag, Nasekula Rd, it's walking distance to many conveniences. It's cheaper than the Grand Eastern but not as nice, also with a nightclub.

Other accommodation can be found along the the main street.


Labasa Google Map

We recommend you click on 'View Larger Map' here, or directly below the map, for a better viewing experience.

View Larger Map

Return from Labasa Fiji page to City Fiji List page
Return to Amazing-Fiji-Vacations.com homepage

About Me | Contact Me | Search this Site | Privacy Policy 

By Paul Atkin, Copyright © 2012-2014 Amazing-Fiji-Vacations.Com