Home

›
Taveuni Island
›
Dive Taveuni
Dive Taveuni

Want to know how to dive Taveuni? Explore the lowdown on world class diving in Taveuni, where enthusiasts come far and wide and stay at Fiji dive resorts.
The Taveuni Diving contents: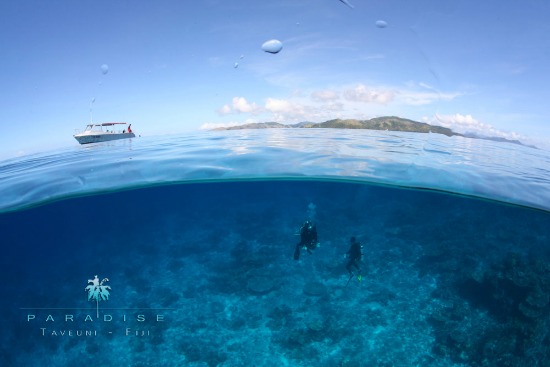 Taveuni Diving

Diving enthusiasts come from around the world to Somosomo Strait, between Vanua Levu and Taveuni, for pristine diving.
The star attraction is Rainbow Reef fringing the south east tip of Vanua Levu but more accessible from Taveuni Island. Rainbow Reef contains some of the world's most stunning soft corals with all sorts of colourful fish inhabiting the area.
Depending on your luck, you can run into sharks, turtles, and possibly even the odd whale. 
Your resort can organise dives and if you're winging it on Taveuni, Matei near the airport has dive outfits waiting to sort you out. Check the bottom for the top Taveuni dive resorts.
Taveuni Snorkeling

Those wanting something more relaxing, there is plenty on offer in the way of snorkelling. Again, your resort will be able to sort you out.
Here are two recommended areas. The first is off Matei with snorkelling near the 3 islands and just off the beaches. Another, seen in the photo below, is Vuna Reef off the south west corner.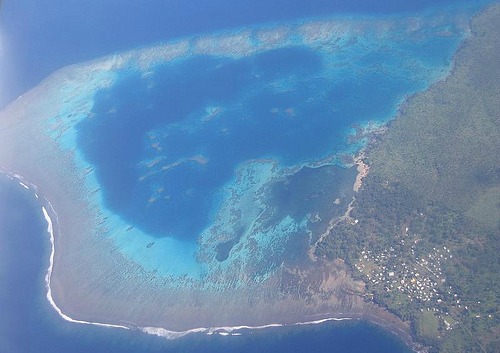 Vuna Reef off the south west tip of Taveuni Island


Taveuni Dive Resorts

If you're looking for a Fiji diving holiday, then look no further than these local dive resorts. These the are pick of the bunch if you want a professional dive outfit to go along with a comfortable relaxing Fiji vacation.


Return from Dive Taveuni page to the hub Taveuni Island Fiji page
Return to Amazing-Fiji-Vacations.com homepage

About Me | Contact Me | Search this Site | Privacy Policy 

By Paul Atkin, Copyright © 2012-2014 Amazing-Fiji-Vacations.Com