Home

›
Fiji Cruises
›
Cruise Operators
›
Blue Lagoon Cruises
Blue Lagoon Cruise Fiji

Want to explore the stunning Fiji Islands on water? A Blue Lagoon Cruise Fiji is one of just two options for your overnight cruise in beautiful Fiji.
The Blue Lagoon Cruise Fiji contents: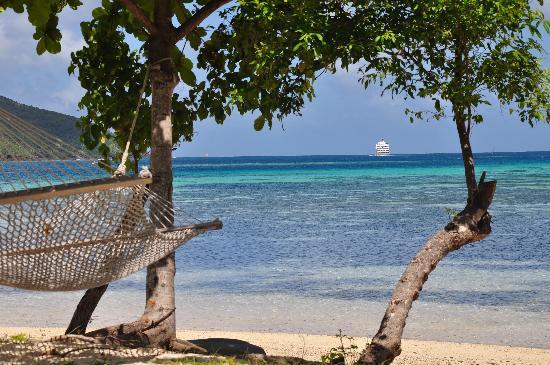 photo courtesy of TripAdvisor


Introduction

Blue Lagoon Cruises Fiji has it's roots way back in 1950 before Fiji was a tourist destination. It's ship is the 'Fiji Princess' 60 metres (179 feet) in length and accommodates up to 68 guests.
Large enough to offer a quality comfortable experience, and small enough to navigate around the islands and to be tied to a coconut tree when anchored!
Blue Lagoon Cruises is just one of two overnight Fiji luxury cruise options, along with Captain Cook Cruises. It operates from Denarau Marina on Denarau Island and it's routes includes the Yasawa Islands and Mamanuca Islands.

On-board facilities

34 air-conditioned cabins with ensuite
dining saloon
sky deck bar
sun loungers
Senikai Spa
swimming pool
excer-cycles
four sun decks
coffee machine
glass bottom boat
free wifi (when reception is available)
self-service guest laundry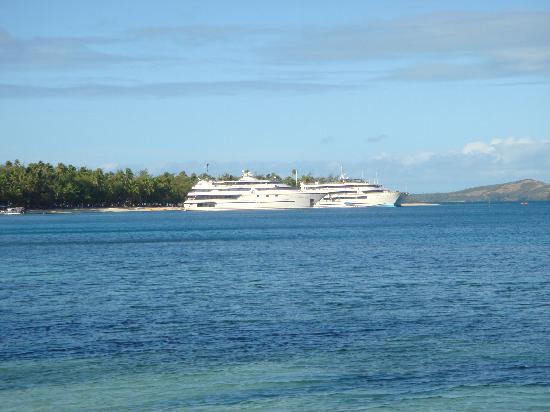 photo courtesy of TripAdvisor


Cruise Options

Blue Lagoon Cruises Fiji has 3 itineraries as listed below, 3 nights, 4 nights, and 7 nights. You usually don't spend more than 4 hours cruising which gives you plenty of time to explore or laze on the islands.

Just about everything is included with your Blue Lagoon Cruise Fiji itinerary. Here is what is included:
ensuite accommodation

all scheduled excursions and activities
all meals and beverages (tea, coffee, water, juices) not alcoholic drinks
snorkelling equipment
spyboards and kayaks on Nanuya Lailai
ship to shore transfers
village visits and activities
a complimentary champagne cocktail
Blue Lagoon Cruise souvenir
gratuities

all port fees and taxes

'Explorer Cruise' - 3 nights

Is a Friday to Monday affair stopping off at a different island or two each day. Departs from Denarau Marina, then you are dropped off via speedboat on the Monday.

'Wanderer Cruise' - 4 nights

This completes the weekly cycle with the 4-night cruise operating from Monday to Friday. You'll leave Denarau Marina via speedboat on Monday to meet up with the Fiji Princess. On Friday, you cruise back to port.

'Escape to Paradise Cruise' - 7 nights

This 7-night cruise combines the 3-night and 4-night itineraries, so Friday to Friday. You will spend 7 days of diving, snorkelling, village and school visits, lazing under coconut trees, relaxing, and mouth-wateringly, seeing and experiencing some of Fiji's most stunning islands.


Booking

For more, visit the Blue Lagoon Cruises Fiji site at http://www.bluelagooncruises.com/


Return from Blue Lagoon Cruise Fiji page to the hub Cruise Fiji page
Return to Amazing-Fiji-Vacations.com homepage

About Me | Contact Me | Search this Site | Privacy Policy 

By Paul Atkin, Copyright © 2012-2014 Amazing-Fiji-Vacations.Com