The Fiji Islands Beaches List

Ever wondered if there's a list of the most exotic Fiji Islands beaches? Well here it is. Discover which beaches are close to where you're staying. Perhaps there's one where you can go for a secluded picnic.

By the way, do check out the Fiji Beaches page first, for a bit of fun if you haven't already! B-)


The Most Exotic Fiji Islands Beaches

Let's take a peek at some of the most exotic Fiji Islands beaches by Fiji islands (group):
Viti Levu (the main island)

The largest of the Fijian islands. Even with 75% of the population residing here, Viti Levu's beaches aren't as pristine as on the outer islands.
Natadola Beach - Viti Levu's best.
Deuba Beach - Pacific Harbour's main beach
Robinson Crusoe Island
Vanua Levu (the other big island)

Rough and hilly which means the expectant white sandy beaches are few.
Tunuloa Peninsula
Korovatu Beach
Mamanuca Group

This is it. Iconic Fiji. Picture perfect with stunning beaches.
Beachcomber Island - the small party island with a sand covered dance floor. The island's coastline is 360° of coconut palm trees and gorgeous sand.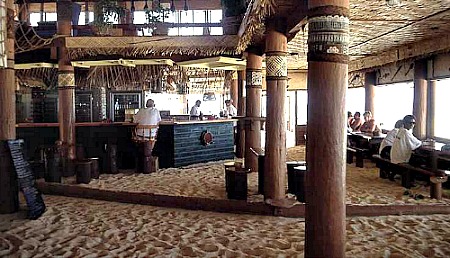 Beachcomber Island's bar and sand floor

Treasure Island - tiny island surrounding by a beautiful white sandy beach.
South Sea Island - It takes 3 minutes to walk around this resort island. 4 minutes 'Fijian Time'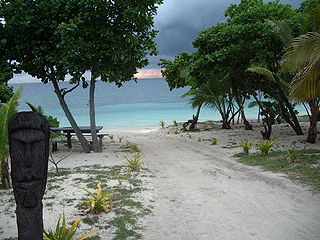 Bounty island (pictured right) - 20 minutes to walk around. 'Celebrity Love Island' the British TV series was filmed here, so be sure to check out some bits and bobs that were left behind.
Likuliku Lagoon - with Fiji's only over-water bures, also with private plunge pools, this gorgeous beach is perfect for romancing couples.
Vomo - 1 hour to walk around, it has 2 beautiful beaches. Great for snorkeling.
Navini - suited for privacy, as each beach-side resort bure, has it's own slice of beach.
Matamanoa - this small island has resort bures on the beautiful white sandy beach situated as such, so you have equal time of sunrises and sunsets. Suited for couples.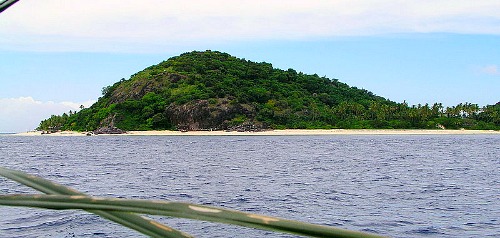 The picturesque Matamanoa Island in the Mamanuca group

Monuriki - A tiny beautiful uninhabited island. Sometimes known as 'Tom Hank's Island' because of the film 'Cast Away'.
Tokoriki - small island with a beautiful white sandy beach.
Yasawa Group

Next door to the more popular Mamanuca's. So again, gorgeous weather and picture perfect beaches.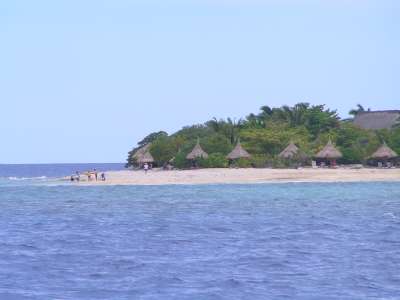 Blue Lagoon - Stunning, famous, and popular with swimmer's, snorkellers, divers and for cruises, boating and yachting.
Botaira Beach Resort Beach - a long sandy beach fringed with a plethora palm trees.
Long Beach - One of Yasawa's finest. Great for swimming as the exotic wide sandy beach gently meets the sea.
Waya - exquisite long white sandy beaches on this hilly island.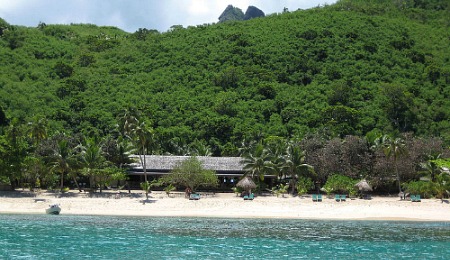 Waya island in the Yasawa group

Lomaiviti Group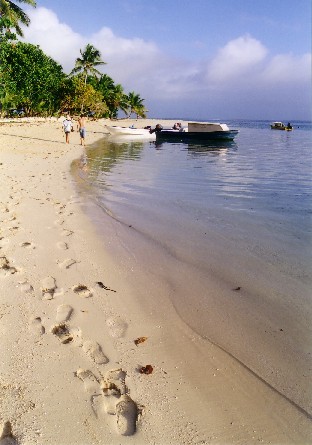 Located in the 'middle' of Fiji. You will find some exquisite beaches sprinkled amongst it's abundance of natural beauty.
Caqalai - This beautiful little island is surrounded by stunning sandy beaches with palm trees to boot. To walk around it takes 15 minutes.
Leleuvia (pictured right) - Another coral island with palm trees and exquisite white powdery sand.
Wakaya - This privately owned island is where some of the celebrities come to play and enjoy it's beautiful white sandy beaches.
Naigani - Also known as Mystery Island, and with the risk of sounding monotonous, it also has stunning white sandy beaches.
Taveuni and it's islands

The 'Garden Island' has black-sand beaches dotted amongst it's pristine white-sand beaches.
Lavena Beach - also known as 'Blue Lagoon Beach' due to the movie that was filmed there.
Waitabu Marine Park - Only with a guide are you allowed to venture to this gorgeous beach within the marine park.
Matagi - Just 1 sq.km, visit these gorgeous white beaches from your 'tree-house' bure elevated 5m up in the tree canopy.
Qamea - This island has numerous white sandy beaches. This island is famous for the masses of crabs on their annual migration.
Laucala - Being a privately owned island, chances are you'll need to stay at it's 7-star resort to visit it's pristine beaches.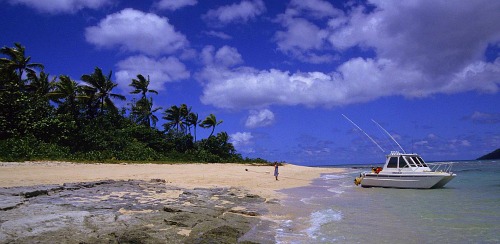 Kadavu Group

World renown diving, sheltered coves, waterfalls, and of course yet again (boring I know) long sandy beaches.
Ono - A range of pristine beaches including private (with resort) and secluded.
Dive Kadavu - Great beach for snorkelling and swimming, it's visited primarily by people on a dive package.
Rotuma

Rotuma is isolated for more than one reason - by distance, ethnically, and linguistically. Rotumans voted against tourism so visitors are few and far between. However Rotuma can still be visited and has some of the most beautiful Fiji beaches.


Return from List of Fiji Islands Beaches page to Fiji Beaches page
Return from List of Fiji Islands Beaches page to All About Fiji page
Return to Amazing-Fiji-Vacations.Com homepage

About Me | Contact Me | Search this Site | Privacy Policy 

By Paul Atkin, Copyright © 2012-2014 Amazing-Fiji-Vacations.Com