Home

›
Honeymoon
›
Weddings
›
Honeymoon + Wedding Packages (pt 1)
Top Fiji Honeymoon
Wedding Vacation Packages

Want a combined wedding and honeymoon in paradise? Discover your ideal Fiji honeymoon wedding vacation here with adults-only resorts situated on secluded islands catering for your needs.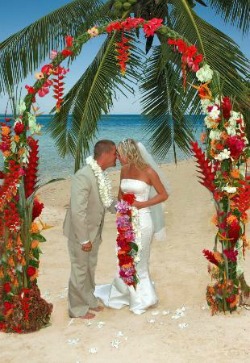 Fiji Honeymoon Hub Page

For all your Fiji honeymoon information, the Fiji Honeymoon hub page is the place to begin. It's packed with information for your honeymoon in Fiji including honeymoon packages, honeymoon tips, handy honeymoon ideas, top honeymoon resorts, and more.
It's a must! Your marriage might just depend on it!

Fiji Wedding

Go to our Fiji Wedding page for in-depth information about weddings in Fiji.

What's the criteria?

Below is a list of resorts, rather than stand alone packages, that tend to offer the highest quality of wedding and honeymoon services. All of these resorts have:
resorts are in a secluded location, often on it's own island.
all have wedding packages

resorts are adults-only/couples-only or at least are geared towards the couples/honeymoon market

to date all resorts have at least a 4.5/5 star rating from reviews of at least 100 reviewers from TripAdvisor. The reviews are from people that have stayed at the resort and more than half, for every resort, gave it a perfect 5/5 rating
various complimentary activities including non-motorised activities

a range of other activities including Fiji diving

most have spa facilities

Three categories
By now, I've assumed you've read our plethora of Fiji Honeymoon information on this information site, you probably know that Fiji is a mid-range priced vacation destination. (For practical information including budget estimates, visit the Fiji Tourism Information page)
So the resorts listed below are catergorised into these 3 priced tiers:
By clicking on the link you can go straight to your desired section.


High-End Tier

Judging by the reviews it's no wonder it has won numerous awards. 105 out of the 109 gave it a perfect 5/5 star rating with the other 4, a 4 star rating. It's the highest of any accommodation I have seen. According to Forbes it's "one of the world's most luxurious honeymoon destinations".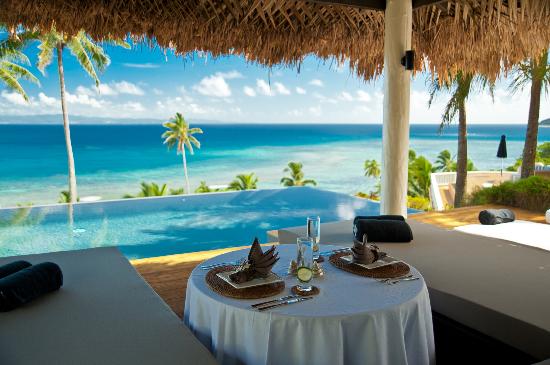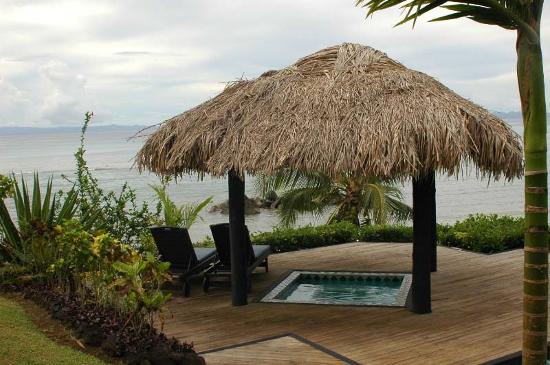 (photos courtesy of TripAdvisor)


---

2. Taveuni Island Resort & Spa
Located on a remote island ensures seclusion. 18 luxurious bures spread along the beachfront ensures privacy. World famous Blue Lagoon Caves tours available as well as diving or snorkelling the pristine reefs.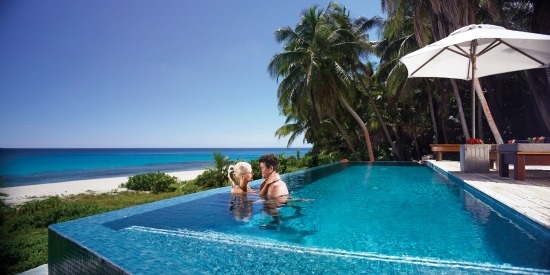 ---
Royal Davui being an adults-only resort specialises in honeymoons and couples. 16 luxurious bures with private plunge pools is spread across this lush 10 acre picture perfect resort island.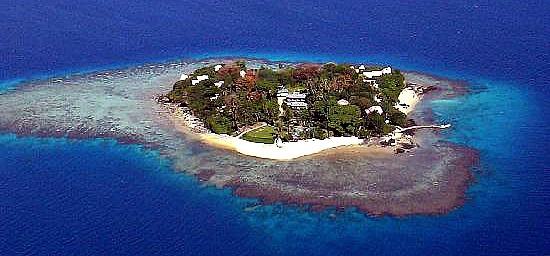 (photos courtesy of TripAdvisor)


---
Anthony Robbin's Namale Resort is one of Fiji's most exclusive 5 star boutique resorts. Everything is available for you here from it's award winning spa perched on the cliff overlooking the Koro sea, to golfing, to horseback riding, to dining infront of a waterfall.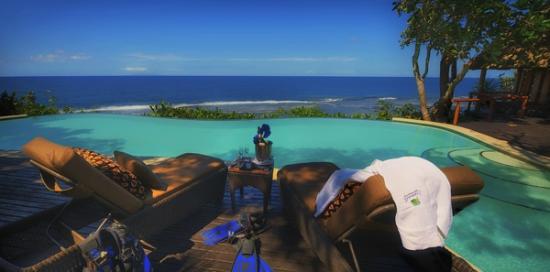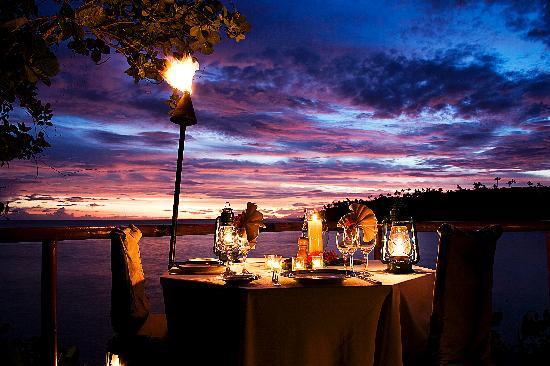 (photos courtesy of TripAdvisor)


---
Adults-only Likuliku Resort has Fiji's only over-the-water bures and is located in the Mamanucas. A magnificent canoe shaped building as it's centrepiece, it has 10 over-the-water bures with another 36 on the beachfront.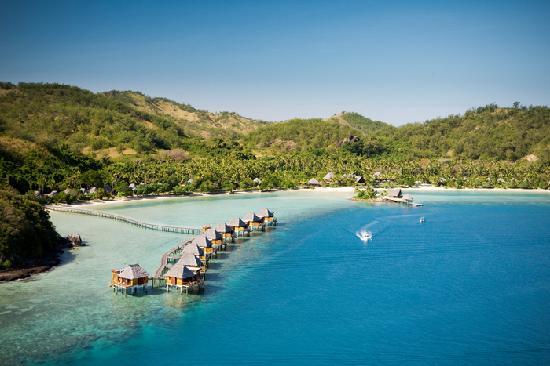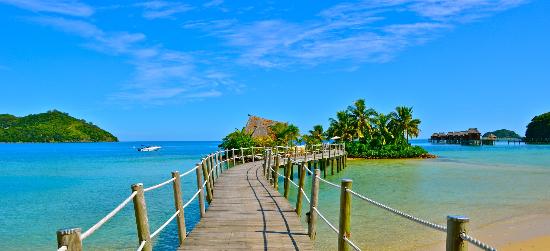 (photos courtesy of TripAdvisor)


This page continues here on the Fiji Honeymoon Vacation Wedding Packages (part 2) page...


Return from Fiji Honeymoon Wedding Vacation page to the hub Fiji Wedding page
Return to the hub Fiji Honeymoon page

Return to Amazing-Fiji-Vacations.Com homepage

About Me | Contact Me | Search this Site | Privacy Policy 

By Paul Atkin, Copyright © 2012-2014 Amazing-Fiji-Vacations.Com