Home

›
All About Fiji
›
Fiji Postal Services
Post Fiji

Want to know about the postal service in Fiji? Find out about Post Fiji, the national postal service in the Republic of Fiji. Sometimes it's written Fiji Post. Included is DHL in Fiji, as it's the other postal service option.

The contents are:


History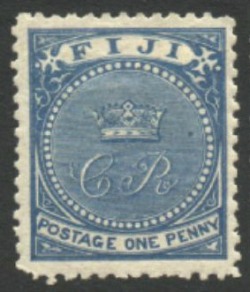 The postal company's history goes all the way back to the first Postal Act that was passed in December 1871. This officially established the postal service in Fiji which incorporated a General Post Office, post offices, and staff that came with it.
Up until 1989, it was part of a government department before becoming corporatised.
In 1996 it became the separate entity that
it is known today.
Up until today, it's the sole authority for the conveyance of letters from one location to another with all the services that come with it. It's also responsible for issuing Fiji postal
stamps.                                       [An 1871 Fiji postal stamp worth one penny]


Services
It's postal services which can be also found on it's website link below, has the following main services:
ordinary letters
local and international fastpost
registered mail
parcel post
domestic and international money transfer
fax post - local and internationally
door-to-door courier service - local and internationally


Post Shop

There are 27 fully fledged Post Shops and many more postal agencies throughout Fiji including on the outer islands. PostShop outlets sell stationary and in rural areas groceries as well.
Here are the locations:
          Address:





          Phone:
          Fax:

          Website:


Suva General Post Office
10 Thomson St
Suva
Fiji

3302022
3307024/3306088

DHL
DHL is not part of Post Fiji but we have included it here as it's the other viable option at present. DHL has representatives throughout Fiji including it's head office in Suva. Here are it's contact details:

          Address:


          Phone:


          Email:


          Website:

Grantham Road, Suva

(+679) 337 2766

dhlinfo@fj.dhl.com

Return from Post Fiji page to the hub All About Fiji information page
Return to Amazing-Fiji-Vacations.com homepage

About Me | Contact Me | Search this Site | Privacy Policy 

By Paul Atkin, Copyright © 2012-2014 Amazing-Fiji-Vacations.Com