Home

›

Fiji All Inclusive

› Octopus Resort
Octopus Resort Fiji

Want a cheap Fiji holiday package at a stunning location? Then discover Octopus Resort Fiji perfect for getting away while having fantastic Fiji vacation packages.

The Octopus Resort Fiji contents: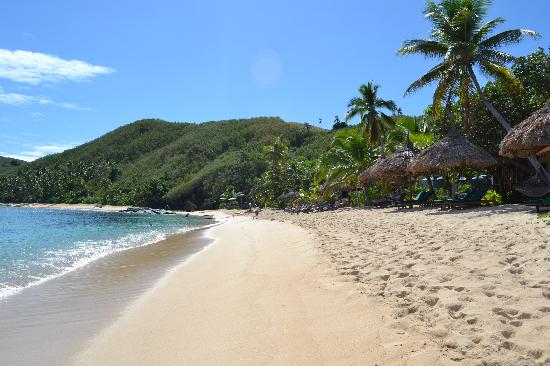 photo courtesy of TripAdvisor


Basics

Name: Octopus Resort

Location: Likuliku Bay, Waya Island, Yasawa Islands, Fiji
Class: 3-star beachfront resort for backpackers, couples, and families

Accommodation: ranging from dormitory to beachfront bures

Transfer: 1¼-hour/3-hour ferry from mainland (near Nadi Airport)

Reviews: it's reviews receives on average an excellent 91% satisfaction rating on TripAdvisor (at time of writing)
Who does Octopus Resort suit?

Octopus Resort suits those wanting a remote relaxing island getaway at budget prices.
It doesn't suit those wanting 5-star pampering or big resorts.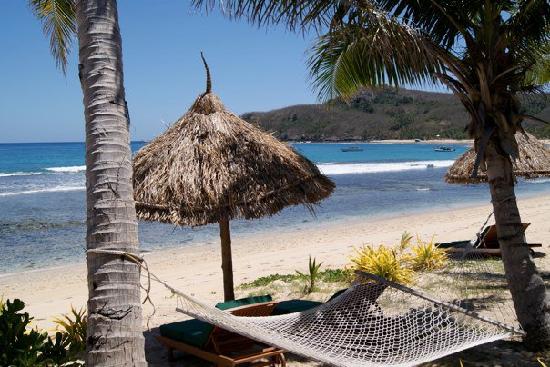 photo courtesy of TripAdvisor

Location

Octopus Resort is located on the pretty and laid-back Waya Island. Waya is located at the bottom of the Yasawa chain of islands and is around 60 kilometres (37 miles) from Nadi.

Getting There

Firstly, organise an international flight to Nadi International Airport in Fiji. From there you have a few options to getting to Octopus Resort Fiji:
Sea - Both South Sea Cruises and the Yasawa Flyer incorporate Octopus Resort in their schedules. Both leave from Denarau Marina on Denarau Island. Visit our Transport in Fiji section for details including the fancy, albeit much more expensive, 24-hour private sea taxi option. Ask Octopus when booking, about a 3rd ferry option leaving from Vuda Marina.

Air - For a bird's eye view of stunning islands on your trip in, a seaplane is your option. Details also in our Fiji transport section.
Tip: After you've booked, line up your arrival time to Nadi Airport to the departure time of your ferry. Ferry times differ so a well-planned choice will maximise your time on the island!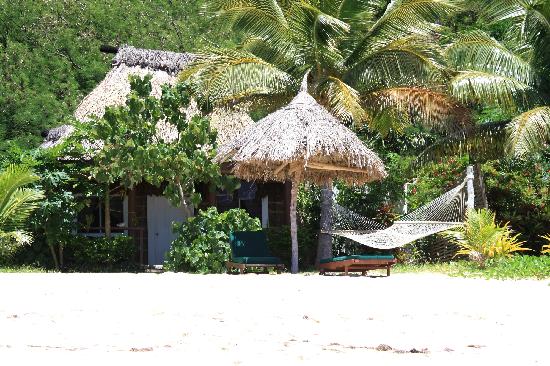 photo courtesy of TripAdvisor

Accommodation

Accommodation at Octopus suits solo travller's, couples, and families. A cheap quality dormitory suits single traveller's while couples and families also have cheap to premium options.
You can choose between Beachfront and Ocean View bures.


photo courtesy of TripAdvisor

Dining
Octopus utilises local products in most of it's meals. Fruits and vegetables are grown locally and seafood is caught nearby. It's served in it's wonderful sand-floored open-aired restaurant.
Relaxing with a cold beer or a tropical cocktail can be done at the restaurant bar or at it's relaxing Coconut Bar. It's a great way to see the sunset and to chil-lax after a hard day of doing nothing!
If you aren't on a packaged deal, compulsory meal plans are US$49 a day for all three meals, and $35 for kids under 10.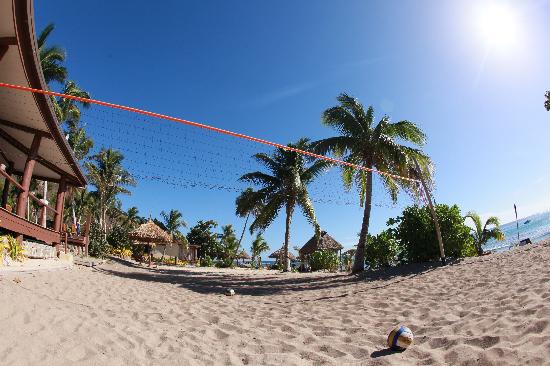 photo courtesy of TripAdvisor

Activities
Octopus Resort Fiji is all about getting away and relaxing on a perfect tropical island. The activities offered are an extension of this theme and compliments your stay.
hammocks and sun lounges available
daily yoga classes
massage
spa treatments
games
library
island hopping

village visit
cultural activities like sulu tying
cultural performances
hiking
fishing
and more. Of course, there are exquisite walks along the beach, swimming in azure waters, and the favourite relaxing on the beach with a book or drink.


Rates
Dormitory beds start at US$21/night and your own private bure starts at US$95/night for 2 people. Beachfront bures start at $220/night for 2 people, with premium family bures $499 for four people, and $859 for six, per night.
Meals are US$49 per adult for 3 meals per day. Children's rate is $35.
At the time of writing, Octopus had packaged deals starting at $609 per person twinshare for 5 nights, which includes all meals and transfers to/from Nadi Airport.
Visit their website at http://octopusresort.com for more information.



Return from Octopus Resort Fiji page to Fiji All Inclusive page
Return to Amazing-Fiji-Vacations.com homepge

About Me | Contact Me | Search this Site | Privacy Policy 

By Paul Atkin, Copyright © 2012-2014 Amazing-Fiji-Vacations.Com