Home

›
All About Fiji
›
Education in Fiji
Education in Fiji

Want to find out about the education in Fiji? Find out here with this brief overview, which also includes information about international schools. 

The contents:
Schooling
There are over 700 primary and 150 secondary schools in Fiji, spread across both the public and private sectors. Schooling isn't compulsory in Fiji but almost all children complete primary school largely thanks to heavy subsidising by the Fiji government. However, often this isn't adequate leading to the quality of government schools being not as good as private schools.

Also, public schools are in theory mixed race, but in practice, not often the case due to socio-economic issues and the geographic distribution of ethnic groups.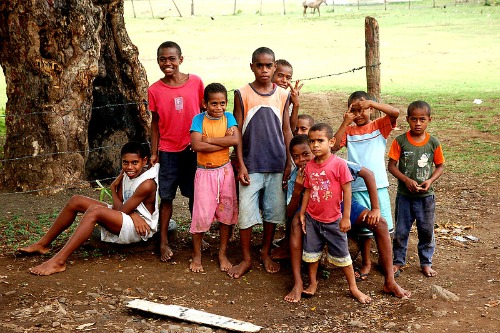 Often Fijian children don't have the means to continue schooling

Village Schooling

Often in villages, the teachers will be few, serving many students with various educational levels. Due to distance and cost, some children drop out of school and some 20% go without education altogether. It's not uncommon to find one teacher serving up to 50 kids. During a village trip, my folks encountered children having to swim across the river to attend school, needing to put their books and clothes in a bucket.
Religious Schools

With many schools run by religious entities, you will find Indo-Fijian children more likely to attend Hindu or Muslim schools, while the indigenous children leaning towards Christian schools.


International Schools

The most popular option for expats' education in Fiji is to go to one of the 'two' international schools, one in the capital Suva Fiji, and the other in Nadi Fiji.

International School Suva
Lot 59, Siga Road
Laucala Beach
Suva,Fiji

Tel: +679 3393 300 
Fax +679 3340 017

www.international.school.fj



International School Nadi
Nadi Back Road
Nadi, Fiji

P.O. Box 9686,
Nadi Airport, Fiji

Tel: +679 670 2960
Fax. +679 670 2980

isn@connect.com.fj
www.isn.school.fj
Tertiary Education

Suva is not only the hub of educational in Fiji, but also that of the Pacific.

University of the South Pacific, Suva Campus

University of the South Pacific (USP) - It was establish in 1968 and has a dozen or so campuses throughout the Pacific with the main campus in Suva. USP's academic programmes are recognised worldwide, attracting students and staff from throughout the Pacific Region and internationally. USP is owned by the governments of 12 Pacific Island countries: the Cook Islands, Fiji, Kiribati, Marshall Islands, Nauru, Niue, Samoa, Solomon Islands, Tokelau, Tonga, Tuvalu and Vanuatu.
The Fiji School of Medicine which has now merged with the Fiji National University (FNU) are also in Suva.


Return from Education in Fiji page to the hub All About Fiji information page
Return to Amazing-Fiji-Vacations.com homepage

About Me | Contact Me | Search this Site | Privacy Policy 

By Paul Atkin, Copyright © 2012-2014 Amazing-Fiji-Vacations.Com