Home

›
Tourist Information
›
Fiji Facts
Fiji Facts

Need to know some facts of Fiji before coming? Find it all out here. And oh yeah, the first fact you need to know... Fiji is paradise. But, I guess you already knew that!

Fiji Information Hub Page
Need more? This page will probably just whet your appetite. In that case, you can devour our hub All About Fiji section. It's an extensive section with information that is non-touristy, which will give you a well-rounded view of the Republic of Fiji.


Republic of Fiji

Capital:

Population:

Area:


Islands:


Languages:





Religions:





Ethinic groups:






Climate:






Independence:

Currency:

Major Industries:






Holidays:

Festivals:

National Sport:

Coups:

Cyclones:


Suva

896,000 (July 2013 est.)

Total - 1.3 million km²
Land - 18,274 km² (7,056miles²)


332 (approx. 110 inhabited)


English
Fijian
Hindustani

Christianity (55%)
Hindu (28%)
Roman Catholic (9%)
Muslim (6%)

Fijian (57%)
Indian (38%)
Rotuman (1.2%)
Other (4%)


Tropical marine (only slight seasonal temperature variation)
Visit our Fiji Climate page for more information.


1970 (from the British)

Fijian Dollar (FJD)

Sugar
Tourism
Remittances from Fijians working
overseas

Go to our Fiji Holidays page


Go to our Events & Festivals in Fiji page

Rugby Union

4 (1987 x 2, 2000, 2006)

10-12 per decade (severe, 2 or 3 of these per decade)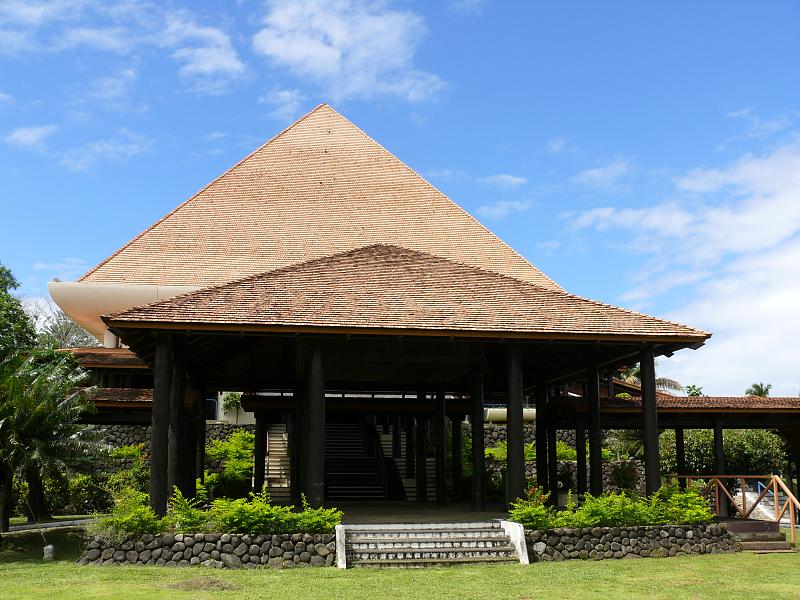 Parliament House in Suva

Coups
The coups were thought largely to be about the racial tensions between the Indigenous Fijians and the Indo-Fijians. Indo-Fijians are the descendents of the indentured labourers brought from India by the British to work the sugar fields.
Although the coups have hurt Fiji's important tourism industry, tourists in Fiji were virtually unaffected by the coups. In the unlikely scenario of a coup happening during your stay, contact your embassy. Your embassy's details are found back on our hub Fiji Tourism Information page.

Cyclones
November through to April is considered Fiji's 'wet' season. That means heavier rains and more chance of a tropical cyclone to occur. However, a devastating or destructive cyclone is actually quite rare in Fiji.
In January of 2009, a once-in-a-generation of tropical storms slammed Fiji and created havoc across western Viti Levu. At least 11 people died, thousands of villages were forced out of their homes, and hundreds of tourists were left stranded.
Like everywhere else in the world at the moment, the weather is becoming more unpredictable. Check the weather forecasts before visiting.

Return from Fiji Facts page to the hub Fiji Tourism Information page
About Me | Contact Me | Search this Site | Privacy Policy 

By Paul Atkin, Copyright © 2012-2014 Amazing-Fiji-Vacations.Com