Home

›
Special Fiji Vacation Guides
›
Fiji Romance Guide (on $5,000 a day)
Fiji Romance Guide
($5,000 a day budget)

Are you a couple going to Fiji on a budget? Discover how to have the perfect romantic getaway in Fiji on $5,000 a day, by using this romantic Fiji vacation guide.
If you were like me and are confused by the hundreds of resorts and packages available, then you can cut to the chase as I've done all the research for you!
Don't leave it to chance!

Fiji is truly a relaxing and stunning location for a magical romantic getaway.
However, your getaway could easily unravel ending in tears by choosing the wrong resort/package (maybe it was a busy family resort or maybe terrible service with no TLC). This could easily happen to anyone by choosing a random package, especially off the internet. Then your romantic getaway that you've being waiting for for years (or all relationship!) is a nightmare rather than a fairytale.
You don't want this to happen, so don't leave it to chance.

Guides Unique to Amazing-Fiji-Vacations.com

All Fiji vacation guides here have been researched and created entirely by Amazing-Fiji-Vacations.com. These guides are unique to Amazing-Fiji-Vacations.com and the only ones of it's kind (that I have seen).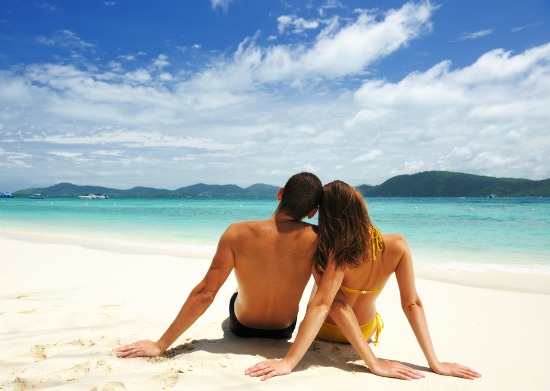 What are the benefits?

This Fiji romance guide has the best of the best resorts in all of Fiji. If you want absolute luxury in absolute seclusion with world class service and amenities, then this is it. Welcome to where the rich and famous come to relax!

There are 4 stunning options, and each has a step-by-step cost breakdown for your entire stay in Fiji.
What's in the guide?

concise as possible (

28 pages

)


your choice of

4 world class private resorts with respective packages

tailored for 7-night stays

concrete dollar figures each step of the way for your stay in Fiji (in U.S. and Aussie dollars)
bonus: honeymoon/romance tips

downloadable right away


The Ultimate Getaway Edition - "Perfect Romantic Fiji Vacation... on $5,000 a day!"
A 28-page special e-guide taking you step by step showcasing 4 stunning resorts & packages for a budget of $5,000 a day.

It's easy to do, just have your paypal/credit card handy and simply click on the 'buy now' button below.
Each special e-guide is in PDF format, and once downloaded, you can read it straight away on your computer. If you do not have the PDF reader, visit
here
Value $29.95
Today US$14.95
If you're not completely satisfied, it comes with a 30-day, no questions asked, money-back guarantee.

On a different budget?

This "The Perfect Romantic Fiji Vacation, on $5,000 a day!" e-guide belongs to "The Romantic E-guide" series which has guides for budgets ranging from $250 to $5,000 a day per couple. Visit our hub Fiji Vacation Guides page to check the others out.

Return to Amazing-Fiji-Vacations.com homepage
About Me | Contact Me | Search this Site | Privacy Policy 

By Paul Atkin, Copyright © 2012-2014 Amazing-Fiji-Vacations.Com