Home

›
Suva
›
Fiji Capital's History
The History of
Capital of Fiji

Want to know more about Suva? Discover all you need to know about the capital of Fiji. From it's beginnings on a small island to the modern day South Pacific hub.

This is the history of the Fiji capital. For more information about Suva, please visit our hub Suva section.

Before Suva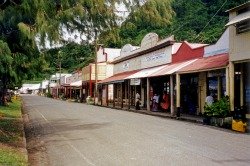 Before Suva, the capital of Fiji was Levuka
on Ovalau Island. Levuka was settled
around the 1820's by European settlers and
traders, and it was an important trading
post. The first modern nation state of Fiji
was founded in 1871 and at that time,
Levuka had a population of 800.
Fiji was annexed to the United Kingdom in 1874 and Levuka was the capital until 1877.
Due to Levuka's lack of expansion potential, due to 600-metre high cliffs surrounding Levuka, the colonial authorities decided to move the capital to Suva. This wasn't made official until 1882.


Colonial Period

During the 1850's, Chief Cakobau proclaimed himself the King of Fiji (Tui Viti). During his reign, his mismanagement included giving away pieces of land to foreign settlers and accruing debts to American immigrants. In order to pay off these debts, he granted an Australian duo huge land grants to which they attempted to grow cotton and sugar cane. A portion of this land was near the then village of Suva.

It's then believed he ceded Fiji to the United Kingdom, to rid further debt.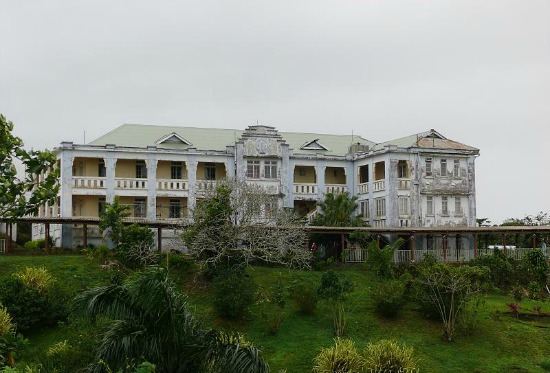 Colonial buildings like this one, are sprinkled through Suva Fiji

When Suva was declared the capital, it was only a township of about a dozen buildings. By the 1920's, it was a booming colonial centre.

Recent History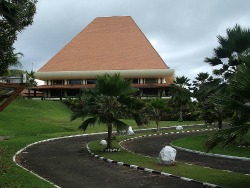 In recent history, Suva is infamously linked
to recent coups, four in total. In the 2000
coup, militia stormed parliament buildings
(like the one pictured right) and held
government officials hostage for 2 months.
Suva hosts various regional and national
sporting events. Recently, in 2003 for the
third time and more than any other nation,
Suva hosted the Pacific Games. This
included a 32-sport program for the first time.


Return from History of Capital of Fiji page to the hub Suva Fiji page
Return to Amazing-Fiji-Vacations.Com homepage

About Me | Contact Me | Search this Site | Privacy Policy 

By Paul Atkin, Copyright © 2012-2014 Amazing-Fiji-Vacations.Com