Home

›
Fiji Rugby
›
Fiji Rugby Union
Fiji Rugby Union

What is Fiji rugby union? Find out about the governing body for the sport of rugby union in Fiji. Ruby union is Fiji's most popular sport and it's national sport.

Fiji Rugby Union (FRU) is the governing body for the sport of rugby union in Fiji. It was founded in 1913 and it's divided over 30 provinces. By 1976 it consisted of over 750 clubs and today it has around 80,000 registered players out of Fiji's total population of over 896,000.

The FRU joined the International Rugby Board (IRB) in 1987. It's also a member of the Pacific Islands Rugby Alliance (PIRA), together with Samoa and Tonga.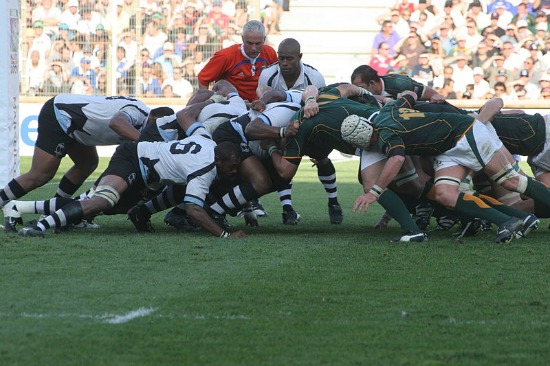 Fiji vs South Africa at the Rugby World Cup in France 2007

International Teams

International 15-a-side team

The Fiji national rugby union team is called the 'Fijian Flyers' and is one of the most exciting teams to watch in the world. Pacific Islanders are some of the most naturally gifted players anywhere, and when in full bloom, are as exciting to watch as any.
One of the problems for Fiji rugby, is keeping their players, as players are highly sort after overseas with very lucrative salaries. The money repatriated from these star players back to Fiji, often is very important to the local economies.

International 7's team

Fiji has won the Rugby World Cup Sevens twice, in 1997 and 2005, more than any other team. This competition is held every 4 years.
Fiji also plays in the IRB Sevens World Series, which is an annual competition consisting of eight tournaments around the world. Fiji won it in 2006.

Other teams

Other teams include: the Fijian A team called the 'Warriors', international teams in various age groups, and a developing women's team.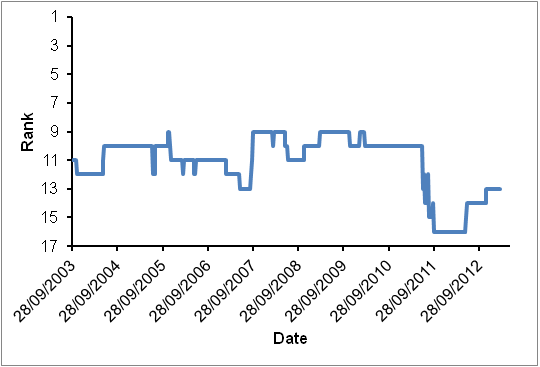 Fiji National Rugby Union Team's international ranking

Domestic
The Colonial Cup was Fiji's professional domestic league. It had 6 teams, previously comprising of 12 division one teams. Other domestic competitions include the Farebrother-Sullivan Cup and a domestic 7's tournament.

Colonial Cup

The Colonial Cup, so named after it's sponsor The Colonial National Bank, was Fiji's first professional league. It was the stepping stone for Fiji's international team.
The player pool consists of Fiji's best 150 players who play for the 6 professionally run franchises. It's a 10-week competition which culminates into a semi-finals then a final. The players are paid roughly AU$60 a week plus lodgings.
It ceased in 2008.


Return from Fiji Rugby Union to Fiji Rugby page

Return to Amazing-Fiji-Vacation.Com homepage

About Me | Contact Me | Search this Site | Privacy Policy 

By Paul Atkin, Copyright © 2012-2014 Amazing-Fiji-Vacations.Com