Home

›
Fiji Honeymoon
›
Extra Honeymoon Ideas
Extra Ideas for Fiji
Honeymoon Vacations

Want magical ideas for your Fiji honeymoon? Fiji honeymoon vacations are pretty special. Discover these romantic ideas that adds another sultry dimension.

* In case you haven't already, it's best to start at our hub Fiji honeymoon page. This is your starting point for all honeymooning information for Fiji.


Extra Fiji Honeymoon Vacation Ideas


Idea #1 - Your honeymoon resort/package special gift

As suggested in our Top Fiji Island Honeymoon Tips page, a carefully chosen couples-only/adult resort will have romantic activities specifically designed for honeymooning couples. 
Take advantage of this.
They're designed exactly for this occasion. Some examples are:
A trip to an uninhabited island for the day, just the two of you.

Dropped off at a secluded beach for the afternoon with a champagne picnic lunch.
A private horse ride on the beach

Check out our Fiji Honeymoon Packages page for honeymoon packages information.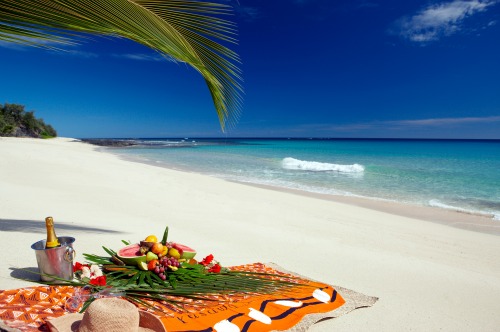 A romantic picnic on a beach at Yasawa Beach & Soa


Idea #2 - Do organised 'couple' activites

This is tip #4 in our tips section. Your resort will have a range complimentary activities. Depending which resort you choose, will dictate how many activities are available. Generally speaking, the more upmarket the establishment, the more activities are for you to choose.
As a rough rule, non-motorised activities are complementary. Some can include:
kayaking
snorkelling
sailing
Everything motorised and off-resort, as a rough rule, will be a paid activity. Some can include:
tours
para-sailing
jet-skiing
diving
Visit our Fiji Activities section for a comprehensive rundown.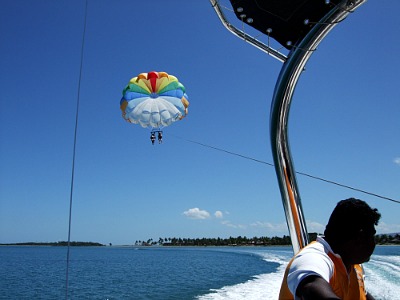 Idea #3 - Self organised activities

I'll let your imagination run wild here, but here's some to get you started:
beach walks - you could even have your own beach depending on your resort or be staying on a private island with plenty of beach space
off-resort walks or hikes - if your resort is remote, then most likely there's plenty of nature around for you to 'accidentally' get lost ;-)
your private bure could have things like:
- own private plunge pool
- an outdoor & indoor shower
- private verandah with a day-bed/hammock/spa-tub
games - often there's board games, games, and books that can be borrowed from the resort
movies - often there's movies (DVD's) to borrow and possibly a big-screen screening by the pool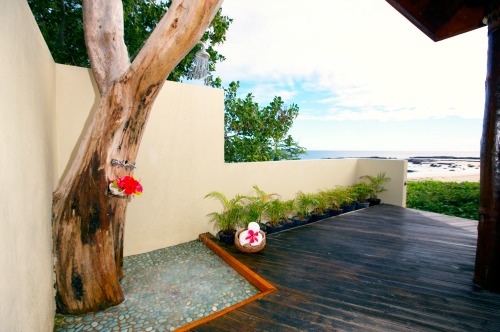 Outdoor shower at Yasawa Beach & Spa


Idea #4 - Unique dining experience

Inquire at your resort as to what sort of special dining experience they have to offer. Some examples are:
Dinner on a private pontoon over the water
Dinner on the beach
Dinner in the pool
Dinner next to a waterfall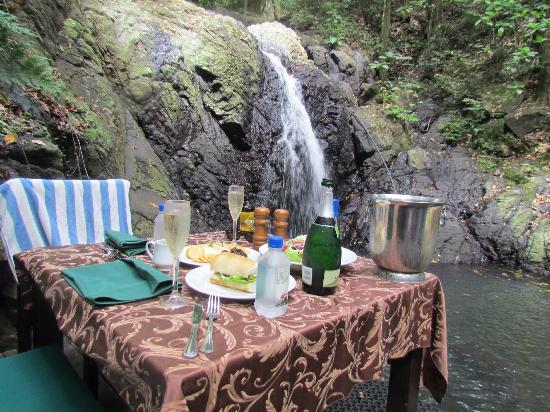 Lunch at Namale Resort - Photo courtesy of TripAdvisor


Idea #5 - Take a cruise/helicopter trip

Seeing tropical Fiji from the water or air, and you'll realise that it really is paradise. Cruises are a wonderful way to explore and relax at the same time. Information can be found at the Cruise Fiji section.
It's possible that you have to (or have the option to!) get to your resort via a helicopter, which is a pretty romantic way to start your honeymoon!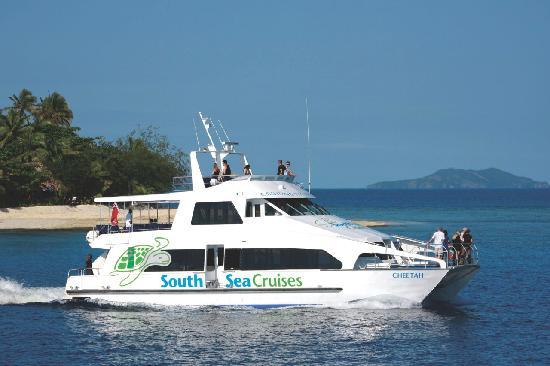 Photo courtesy of TripAdvisor


Return from Ideas for Fiji Honeymoon Vacations page to the hub Fiji Honeymoon page
Return to Amazing-Fiji-Vacations.Com homepage

About Me | Contact Me | Search this Site | Privacy Policy 

By Paul Atkin, Copyright © 2012-2014 Amazing-Fiji-Vacations.Com